August 16, 2021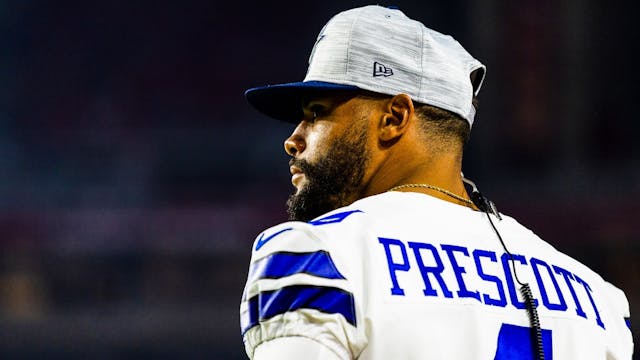 Source: Ric Tapia/AP Photo
🏈Cowboys: With Friday's 19–16 loss to the Arizona Cardinals, the 'Boys are now 0-2 in preseason play, but at least Dallas had a major win off the field: QB Dak Prescott's showed that he's healing well and on track to play in the season opener next month. Counting down the days.
🏀Wings: As we mentioned, the Wings more than struggled in their first game back from the Olympic break. The bright spot? Arike Ogunbowale (ah-REE-kay oh-goon-buh-WALL-ay) followed up her with a game-high 20 points. Watch for her to lead the squad again at 8 p.m. ET/7 p.m. CT tomorrow vs. the Chicago Sky.
⚾️Rangers: Texas beat the Oakland A's 7–4 yesterday to secure a much-needed series win, but we're still thinking about Saturday's Hall of Fame from former Ranger Adrián Beltré. Legend.