The GIST: The Sky are surging but the Cubs and Sox are flailing. Clearly women are running Chicago this weekend. As per.
June 21, 2021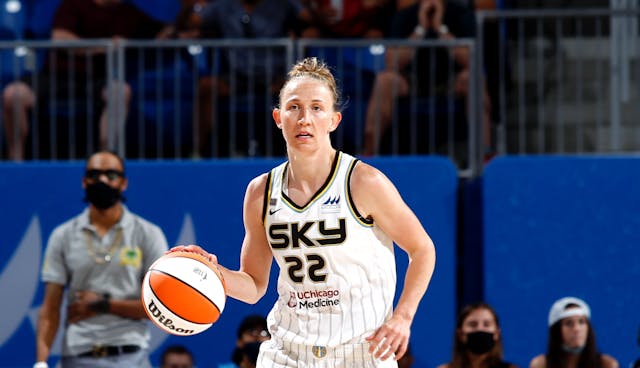 Source: Chicago Sky/sky.wnba.com
🏀Sky: Much like the city's forecast, the Sky have been on a hot streak since Candace Parker returned from an ankle injury; with the power forward on the court, the squad has won . They took two off the conference-leading (but Jonquel Jones-less) Connecticut Sun last week, beating them 81–75 on Thursday and 91–81 on Saturday.
After taking out the conference leaders, the Sky will get a crack at the East's second-place team, the NY Liberty. They play at 7 p.m. ET/6 p.m. CT this Tuesday and Thursday.
⚾️MLB: Even though both Chicago baseball teams sit atop their divisions, it certainly didn't feel like it this weekend. The White Sox were swept by the Houston Astros, and it was . The South Siders couldn't handle the actual South and were outscored 27–8 over four games in Houston.
⚽️Soccer: The Red Stars' Saturday match with the Washington Spirit came to a 1–1 draw; Fire FC lost to the Columbus Crew 2–0 on Saturday.