The GIST: While we mourn what would have been an epic (and actually socially distanced) Duck Boat parade, we can still celebrate some good news here on the hardwood and ice. BTW, whose mans is this?
February 11, 2021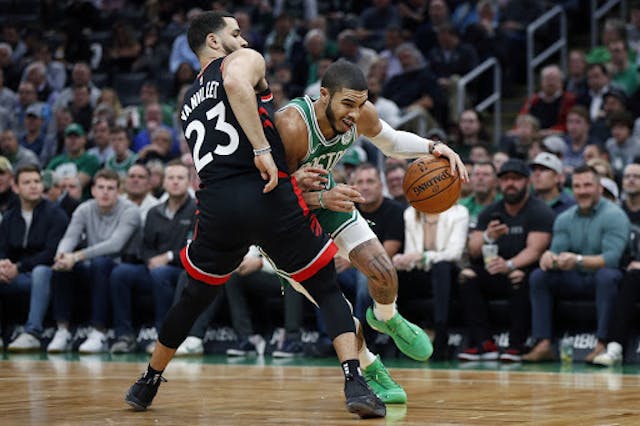 Source: Michael Dwyer/AP Photo
🏀Celtics: The C's suffered a tough 122–108 loss to the Utah Jazz on Tuesday, and Jaylen Brown was (unsurprisingly) about it. The good news? The Celtics will be back home and for their big game tonight at 7:30 p.m. ET against the Toronto Raptors.
🏒Bruins: Brad Marchand called game. He netted the thirty seconds into overtime, lifting the B's to a clutch 3–2 victory over the New York Rangers last night. They'll ride that momentum into tomorrow's 7 p.m. ET rematch. Bring it on.
⚾️Red Sox: Say it ain't so. On the eve of the one-year anniversary of the being finalized, fan-favorite outfielder Andrew Benintendi to the Kansas City Royals. Wake us up when the nightmare is over.