News from the Nationals, Capitals, and Wizards
February 04, 2021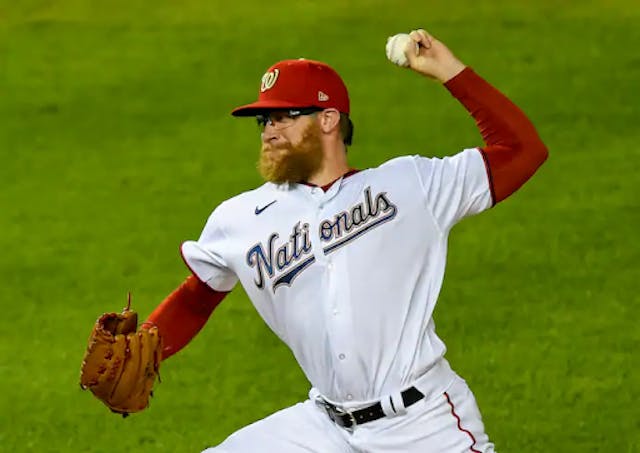 Source: Jonathan Newton/The Washington Post
⚾️Nationals: Say it ain't so. Free agent pitcher Sean Doolittle is for the Cincinnati Reds. He was limited by injuries in 2020, but we'll never forget his integral role in the Nats' 2019 World Series title.
🏒Capitals: The Caps hope to put behind them in tonight's 7 p.m. ET matchup against the New York Rangers. And while it was supposed to be goaltender Henrik Lundqvist's return to Madison Square Garden, he actually won't be playing after disclosing a this past offseason. But we're so glad to see he's now. .
🏀Wizards: By virtue of Bradley Beal's performance, the Wizards beat the Miami Heat 103–100 last night. We'll take every win we can get and breathe a sigh of relief that Beal seems to staying in the District.