This Week from the Patriots, Pride, Celtics
February 01, 2021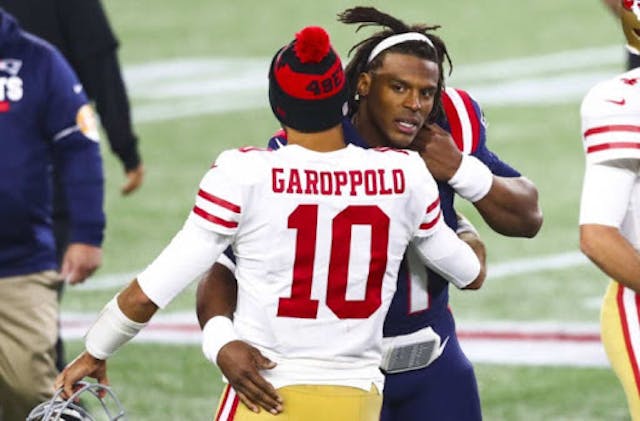 Source: Adam Glanzman/Getty Images
🏈Patriots: Matthew Stafford, one of the Pats' potential QB options, is officially off the table and pouring salt in the wound by making it clear he was in playing for New England. Ouch. Tough pill to swallow, but now the Pats need to lock down a new QB ASAP.
Top available options include Deshaun Watson, who recently requested a trade from the Houston Texans, and former Pats backup Jimmy Garoppolo. While Watson landing with the Patriots is , we love a familiar face — — so we'd happily welcome back Jimmy G.
🏒Pride: Despite a slow start in the NWHL bubble, the Pride found their stride when it mattered most, downing the Buffalo Beauts 6–0 yesterday to and force a tonight at 8:30 p.m. ET. Winner advances to Thursday's semifinals, loser packs their bags. Get hyped.
🏀Celtics: They put up a tough fight, but the C's couldn't top King James and the LA Lakers, falling 96–95 on Saturday night. To make matters worse — after just one full game with the starting lineup at full strength — the Celtics took another L, as guard Marcus Smart is expected to miss with a calf injury. You hate to see it.
Now the C's will embark on a soul-searching, five-game stretch out West, beginning tomorrow night at 10 p.m. ET against Steph Curry and the Golden State Warriors.