June 28, 2021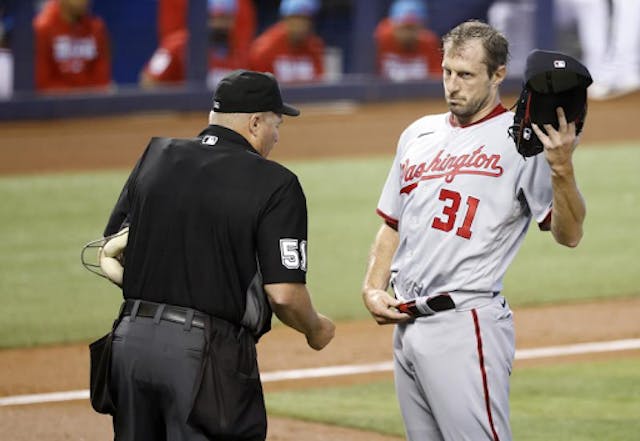 Source: Rhona Wise/AP Photo
⚾️Nationals: Pitcher Max Scherzer threw seven strikeouts (and didn't throw ) in six innings to help the Nats beat the Miami Marlins 5–1 yesterday, splitting the four-game series in the process. For once, it wasn't Kyle Schwarber with the big blast: shortstop Trea Turner and first baseman Josh Bell each hit a two-run homer to earn that curly W.
⚽️Spirit: Sometimes, procrastinating works out. The Spirit pulled off a 2–1 win over KC NWSL on Saturday, with rookie sensation Trinity Rodman slotting home the in extra time. Don't call it a comeback.
🏀Mystics: Outgunned, outmanned, outnumbered, outplanned. The injuries are catching up to the Mystics, who dropped their on Saturday. Oof.
And tomorrow's 7 p.m. ET matchup against the Connecticut Sun could feature a clash of two MVP candidates — our Tina Charles and the Sun's Jonquel Jones, who is after her . Let's not make it three straight.