This Week for Nets, Knicks, Islanders, Rangers, and Mets
January 28, 2021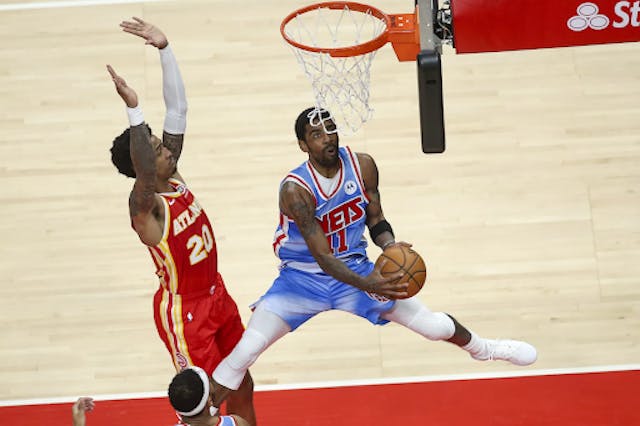 Source: Sixers/Twitter.com
🏀The Nets: Kevin Durant, Kyrie Irving and James Harden scored a combined 89 points in Brooklyn's overtime victory over the Atlanta Hawks last night. All three are shooters with , but when it came down to it, their star power prevailed.
The Knicks: Knicks second-year forward had a solid week during the team's western road trip. While he's consistently been a team-oriented and level-headed player (we mean, he is Canadian), his less-than-stellar shooting accuracy is what fans .
The NBA is a "shooter's league," meaning players with clutch jumpers are often valued more than do-it-all types like Barrett. Still, we'll be keeping a close eye on the future of the franchise to see if he can keep up the momentum tomorrow against the Cleveland Cavaliers at 7:30 p.m. ET.
⚾️The Mets: Switching gears to baseball, Mets owner and billionaire Steve Cohen may be in trouble. Stay with us, but his backed another hedge fund, which shorted (aka bet against) outdated . Angry gamers then teamed up to inflate the stock's price (meaning both hedge funds lost a lot of money).
🏒What to watch: We have a full slate of New York hockey tonight as the Islanders on the Washington Capitals and the Rangers try to snap their when they take on the Buffalo Sabres. Puck drops for both at 7 p.m. ET.