After postponing fall sports due to COVID-19, the NCAA now has a plan for championships to take place in the spring.
September 24, 2020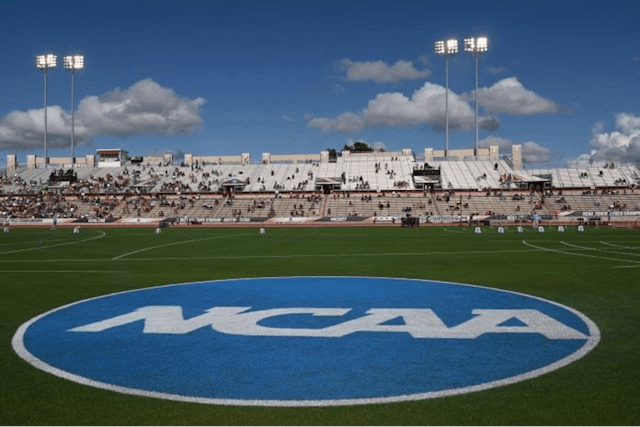 SOURCE: KIRBY LEE/USA TODAY SPORTS
The GIST: The NCAA approved a plan to play postponed fall sports championships in the spring, while some men's college hoops teams are following the lead of the NBA and heading to Orlando for their very own bubble! Get your mouse ears ready.
What's up with fall sports?: Over the summer, many college conferences postponed their fall sports seasons due to COVID-19. Now, the NCAA Division 1 Council has approved a plan to hold those postponed fall championships in the spring.
This is a BFD for athletes competing in cross country, soccer, field hockey, women's volleyball and men's water polo, who will now have a chance to compete for a championship this academic year. We love to see it!
And what's this about the basketball bubble?: They're heading to Disney World! ESPN plans to host at least eight of its originally scheduled non conference men's basketball tournaments in a bubble at the ESPN Wide World of Sports property at Walt Disney World in Orlando, Florida — the same bubble location as the NBA. Who knew Mickey was such a baller?
Disney bubble games are expected to begin on November 25th, and teams not making the trip to Disney will also likely hold non conference games at potential bubble sites, such as Las Vegas, Indianapolis and Connecticut. Let the bubble wars begin!
Any other college news?: Nothing just yet, but there will be later today. After postponing fall sports through the end of the year back in August, CEOs from the Pac-12 will meet this afternoon to decide on returning to play prior to January 1st. Stay tuned.