Rangers picked up a 7–4 win over the LA Angels and the series W
April 22, 2021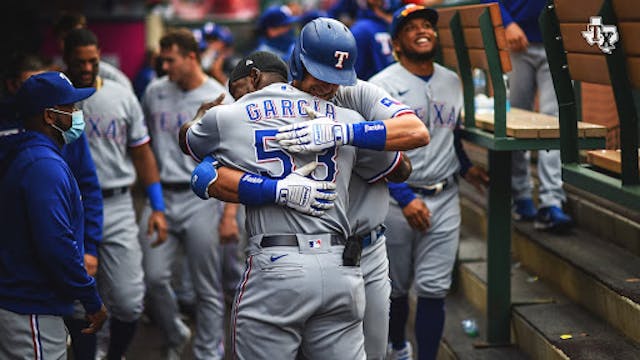 Source: Texas Rangers/Twitter
⚾️Rangers: Thanks to a from designated hitter Adolis García, the Rangers picked up a 7–4 win over the LA Angels and the series W. The Rangers will enjoy a well-deserved day off before heading to the Windy City to take on the Chicago White Sox tomorrow at 8:10 p.m. ET/7:10 p.m. CT.
🏀Mavericks: Jalen Brunson poured in 20 points off the bench, leading the Mavs to a 127–117 win over the Eastern Conference's last-place Detroit Pistons yesterday. Now it's on to the real test: two consecutive games vs. the LA Lakers. It all begins tonight at 9:30 p.m. ET/8:30 p.m. CT.
🏒Stars: Don't look now, but the Stars might have a playoff chance. They're riding a four-game win streak into tonight's 7:30 p.m. ET/6:30 p.m. CT matchup with the Detroit Red Wings and star centerman Tyler Seguin will travel with the team as he eyes a potential late April return to the ice. Is that...hope?
⚽️FC Dallas: After opening the season with a 0–0 snoozefest last weekend, tune in this Saturday at 3:30 p.m. ET/2:30 p.m. CT to see if FC Dallas can find some life against the San Jose Earthquakes.