🏆
🏂
⚽
🏀
#BetOnWomen
March 04, 2021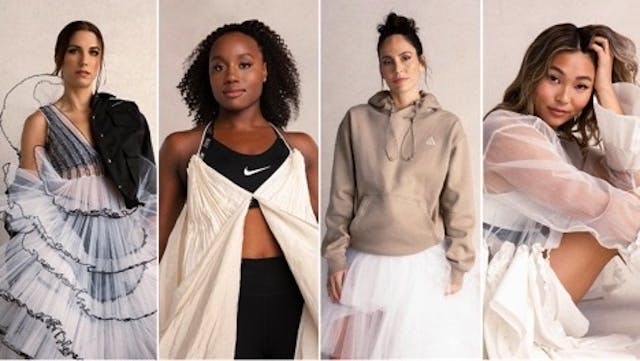 Source: Raven B. Varona for Togethxr
👯👯Togethxr: We could hardly contain ourselves on Tuesday when soccer star Alex Morgan, WNBA legend Sue Bird, swimmer Simone Manuel and snowboarder Chloe Kim (all Olympic gold medalists, BTW) announced their joint venture in founding Togethxr: a media and commerce company.
The company aims to amplify the voices of female athletes, who make up 40% of sports participants but only receive about 4% of media coverage (except for here at The GIST, of course).
Togethxr will use storytelling to combine "culture, activism, lifestyle and sports,'' giving a new and exclusive platform to female athletes at all levels of competition. So here for this.
⚽️Soccer: Another group of powerful people bet on women this week too, including new additions to the NWSL's Chicago Red Stars' investor group. The group includes ESPN's Sarah Spain, PWHPA star Kendall Coyne Schofield, her husband Carolina Panther Michael Schofield and the NFL's Senior VP of Global Brand and Consumer Marketing, Julie Haddon.
🏆

Chicago: Put your shoes on, there's glass everywhere

December 18, 2020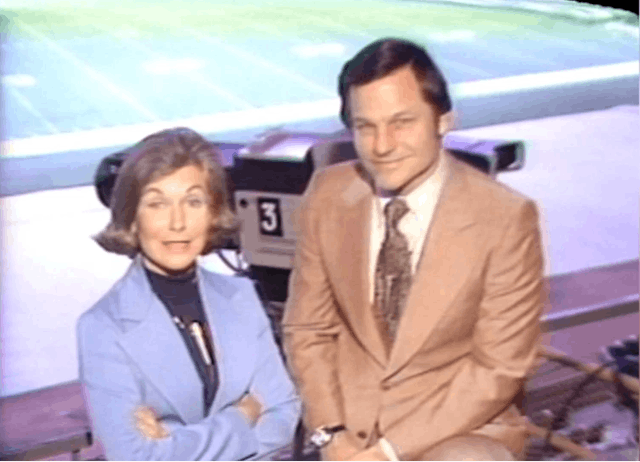 SOURCE: CBS 2 CHICAGO
Hometown hero: Morris, a pioneer in sportscasting, died Monday, surrounded by her family, at age 85 after battling appendiceal cancer. Morris began her career in sports with a column entitled "Football Is a Woman's Game" in The Chicago American newspaper under the byline of Mrs. Johnny Morris, identifying as the wife of her then-husband, a Bears pro-bowler.
Johnny and Jeannie worked side-by-side in football broadcasting for many years, and in 1975, Jeannie became the first woman to report from a Super Bowl, interviewing Steelers owner Art Rooney for NBC.
A lasting legacy: Morris, tiny but mighty at 5-foot-2, had to fight for all of her opportunities. For instance, while reporting on the White Sox at an away game, Boston baseball icon and then-Rangers manager Ted Williams told her to leave his dugout because "shrimp women" were not allowed. She responded by telling him it wasn't his dugout.
From filming outside in a blizzard when women were banned from the press box to fighting for her place in the locker room, Morris blazed a path for so many women to follow, and we're forever grateful for her voice in Chicago and in sports media.
🏆
🎾
🏒
This Week in Sports - US
December 18, 2020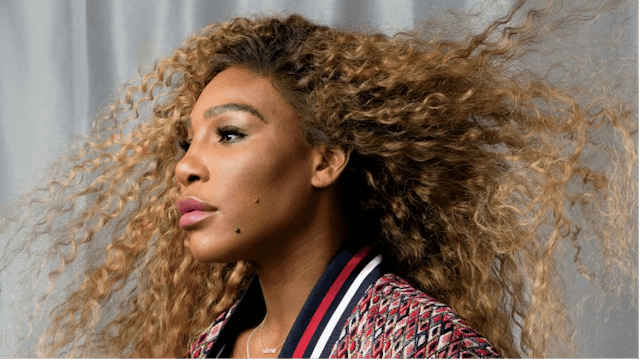 SOURCE: FAST COMPANY
🎾Tennis: While Serena Williams may not have won that elusive 24th major this year, she more than made up for it off the court. The tennis superstar made the annual "Most Productive" list by Fast Company, which also included NASCAR's Bubba Wallace.
While the rest of us were perfecting sourdough starters and working on jigsaw puzzles, Serena was busy training for Grand Slams, investing in startups and women's sports, supporting Black female entrepreneurs, running her S by Serena clothing brand and raising a three-year-old. What can't she do?
🎓College (again): The NCAA is keeping the courts busy these days. On Tuesday, a federal judge ruled that Brown University must reinstate two of the five women's varsity teams that the school cut in May. Not a total victory, but definitely a step in the right direction.
Then yesterday, the Supreme Court agreed to review an appeal on the ruling that the NCAA violated federal antitrust law in the ongoing efforts to implement a compensation structure for student-athletes. And suddenly we have a craving to watch Legally Blonde.
🏒Hockey: The World Juniors start on Christmas Day in Edmonton, Canada, and while we're pretty pumped to watch hockey again, we're even more excited about the herstory our national team is making.
Team USA's Theresa Feaster will become the first female assistant coach at the World Juniors and at any major men's championship in USA Hockey's history. Next step: following in her dad's footsteps to one day run an NHL team.
🏆

Patriots Take Trip to California

December 03, 2020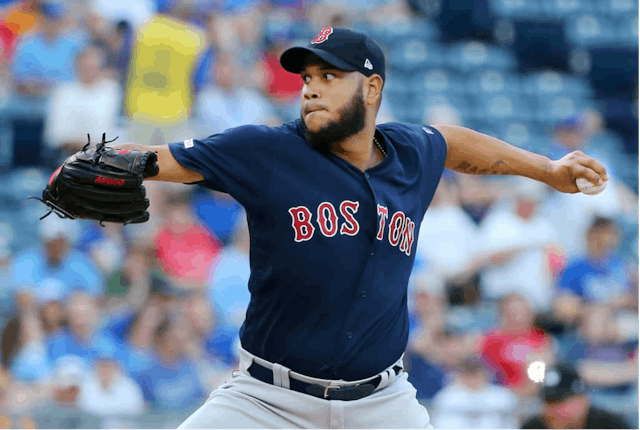 SOURCE: JAY BIGGERSTAFF/USA TODAY
🏈California dreamin': The Pats are going on a road trip to sunny LA, taking on the Chargers on Sunday at 4:25 p.m. ET. Quarterback (QB) Cam Newton will be in for a tough competition against Charger defensive end and "one-man wrecking crew" Joey Bosa, who's coming off a tremendous showing against Buffalo.
Meanwhile, the Pats' pass defense needs to contend with another dynamic QB, this time Charger rookie sensation Justin Herbert, who's been showing off his incredible arm. Although the Chargers are better than their 3-8 record suggests, we can probably bank on their cursed Charger energy to gift the Pats a win.
🏀⚾️Health is wealth: When the Celts host former Celtic Kyrie Irving and the Brooklyn Nets on Christmas Day, the C's will be without Kemba Walker. Welp. He won't be available until at least January after receiving a stem cell injection to his balky left knee. We're sore just thinking about it.
While Kemba's undergoing a minor setback, Red Sox pitcher Eduardo Rodríguez — whose 2020 season was cut short after developing COVID-19 related myocarditis — is primed for a major comeback. Rodríguez avoided arbitration by signing a one-year, $8.3 million deal on Tuesday. A heartwarming payday.
⚽️Two wins away: Before Sunday's Pats game, enjoy a playoff footy appetizer. The Revolution will take on Columbus Crew SC in the Eastern Conference finals on Sunday at 3 p.m. ET. It's showtime.
🏆

Bits & Bites: This Week in Sports

December 03, 2020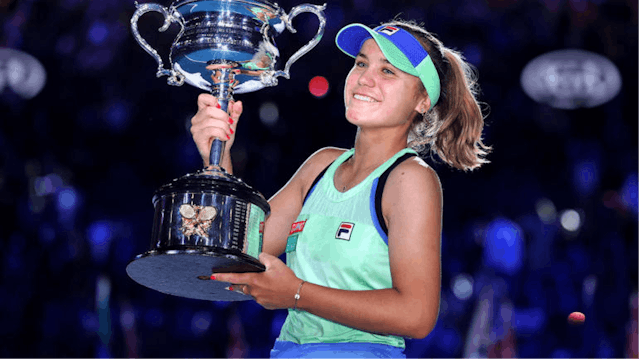 🎾Tennis: First it was the wildfires in 2020, now the pandemic in 2021...who's taking a murder hornet infestation to threaten the 2022 Australian Open? The first tennis major of the year, usually set to start at the end of January, will likely be pushed back by three weeks to February 8th to better accommodate a mandatory two-week quarantine. We can wait.
Speaking of next season, the Women's Tennis Association (WTA) is adopting a new naming system for their 2021 tournaments to better align with the men's Association of Tennis Professionals (ATP). Just one more step towards the WTA-ATP merger we've all been waiting for.
🏈NFL: This one's a head scratcher. Commissioner Roger Goodell stated that the NFL probably won't proceed with bubble environments for the playoffs after all, saying, "We feel strongly our protocols are working."
Goodell said this yesterday, the same day that the Pittsburgh Steelers and Baltimore Ravens finally played their Thanksgiving game after it was postponed three times due to COVID-19 outbreaks. The league also announced that there were 156 positive cases among players and personnel in the last two weeks of November. The irony.
🏀NBA: Christmas came early for LeBron James. The almost 36-year-old superstar signed a two-year, $85 million extension with the NBA champion LA Lakers yesterday. The new contract will take him into 2023, which is the same year his son Bronny could enter the league.
Russell Westbrook got his Christmas wish already, too. After asking for a trade from the Houston Rockets, where he spent one season, Russ is heading to the Washington Wizards in exchange for John Wall and a first-round pick. He must've been on Santa's nice list.
For the rest of us, the NBA gave us something to look forward to...five somethings, actually. The tentative Christmas Day schedule was released this week with five games scheduled over 12 hours. Deck the halls balls!