🏆

Squad up

May 07, 2020
ALLISON FARRAND/NBAE
The GIST: Because we all need something to make us smile right now, here's some good news about athletes working together amidst COVID-19.
Graduate Together: In honor of the high school seniors missing their graduations this year, the LeBron James Family Foundation is producing a TV special called Graduate Together: America Honors the High School Class of 2020, which will air May 16th. The special will feature athletes like LeBron and Megan Rapinoe, and former president Barack Obama will deliver the commencement speech. Oh, our hearts!
The Real Heroes Project: Fourteen pro sports leagues are joining together to honor the real heroes of the COVID-19 pandemic: healthcare workers. The collaborative initiative has players from around the world replacing their own names on their jerseys and uniforms with those on the frontline. They're the real MVPs.
🏆

Lawyer up

May 04, 2020
AARON M. SPRECHER/AP
The GIST: With the NCAA finally tackling the issue of allowing its players to make endorsement money, they're now being reminded of another major issue plaguing the organization: sexual assault amongst their student athletes.
Oh no, what happened?: Seven women are suing the NCAA for failing to protect them from alleged sexual assaults by male student athletes. The lawsuit, which says that the alleged assaults occurred at Michigan State, Nebraska and an unnamed Division I university, argues that the NCAA had a duty to protect the women and minimize the potential risk of sexual assault among its players.
The lawsuit also states that the NCAA failed to monitor its student athletes in accordance to the league's sexual violence prevention guidelines. The women, three of whom are student athletes themselves, all claim to have reported the sexual assaults after they occurred.
Can the NCAA be held accountable?: According to its sexual violence prevention guidelines, "NCAA member schools have a responsibility to address this issue appropriately and effectively to make campuses safe for all students," so there's a good chance the NCAA will deflect this to the schools involved.
Regardless, someone needs to be on the hook for this. We're so sick of the holier-than-thou student athlete culture that can propagate these assaults and we're so sick of reading these stories. We're proud of these women for stepping forward and making a difference.
🏆

Are you there sports? It's me, Margaret

April 30, 2020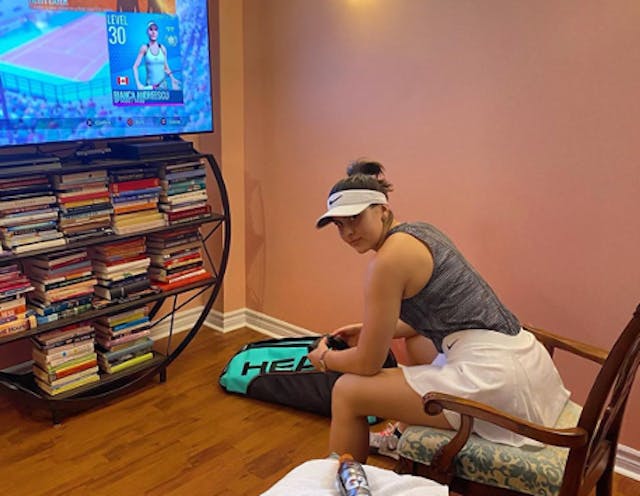 BIANCA ANDREESCU/INSTAGRAM
The GIST: Although COVID-19 is still wreaking havoc on most of our sports hopes and dreams, this week has blessed us with some good news.
What do you mean? Are sports coming back soon?: In soccer-crazed Europe, yes. The English Premier League (EPL) hopes to return by June 8th and finish the season by late July. Talk about a quickie. Over in Italy, Serie A has set May 18th as a target date to resume training, though many aren't optimistic that full games are around the corner. Meanwhile, France and the Netherlands have taken the opposite route, canceling their country's soccer seasons completely. You win some, you lose some.
Closer to home, the LPGA is looking to restart in mid-July, with tournaments in Michigan and Ohio. And the MLB is planning a massive birthday party for America on the Fourth of July by bringing back baseball. We'll get our party hats ready.
But what can I watch right now?: There's tennis! Well, kind of. The Madrid Open went virtual this week, bringing together top talent from the WTA (women's circuit) and ATP (men's circuit), including stars Belinda Bencic (pronounced BEN-CHITCH), Bianca Andreescu, Andy Murray and Rafael Nadal. The tournament wraps up today, and though it's been fun, we think it would have been way more interesting if they were playing Wii Tennis, but beggars can't be choosers.
And over in South Korea, where the pandemic is a little more contained, the Korea Baseball Organization is playing preseason games and intends to open the regular season, granted without fans in the stands, on May 5th. Rumor has it they're even nearing a broadcast deal with ESPN.
Anything to cheer me up while I wait?: Glad you asked! We fell head over heels for the NFL's Kansas City Chiefs hunk lineman and Super Bowl champ Laurent Duvernay-Tardif this week. As the only active NFL player who's also a doctor, the Canadian is now working on the COVID-19 frontlines in a long-term care facility in Quebec. Move over McDreamy.
🏆

For the love of money

April 30, 2020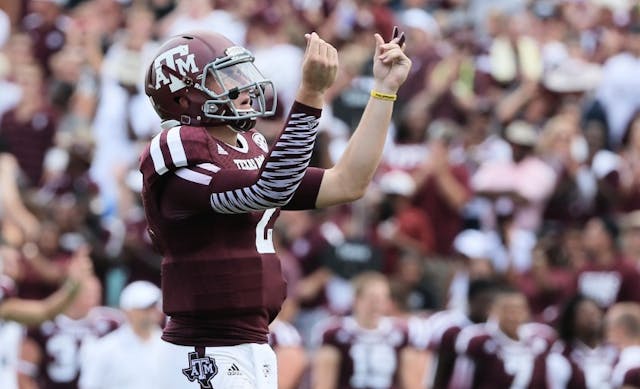 SCOTT HALLERAN/GETTY IMAGES
The GIST: After decades of saying "no," the NCAA will finally allow athletes to make money from third-party endorsements, starting at the beginning of the 2021–22 academic year at the latest. Turns out, mo' money, not really mo' problems.
No way! Why now?: Yes way. And it's been a long time coming. The NCAA really started feeling the heat in September when California signed the Fair Pay to Play Act — an act that not only received a lot of public support but also kudos from athletes like LeBron James.
Then in October, the NCAA first voted to allow college athletes to profit off the use of their name, image and likeness. Yesterday, the Board of Governors announced their support of that rule change. Talk about a process.
Got it. So what does it really mean?: Though the ruling still needs to be officially voted in (yes another tribal council vote), the idea is that organizations big and small can hire a college athlete to promote their business. That means your local watering hole could pay for a star soccer player to come and sign autographs, or, if a player is popular enough, they might even be featured in national commercials. Fabulous!
So this is good news?: We think so. Colleges, universities and the NCAA itself have earned billions of dollars every year off college sports. However, until now, the actual product — aka the athletes who have been putting everything on the line — have received nothing, nada, zilch.
And, given that women have far fewer opportunities in the sports world post college, this move is likely a big win for female athletes. Make that money, honey!
Any other money news?: Actually, yes. While the Los Angeles Lakers returned a $4.6M loan and NFL Commissioner Roger Goodell volunteered to make his salary $0, the Canadian Football League (CFL) is asking for up to $150M from the federal government to help cope with the shutdown and to avoid becoming the next league to go under due to COVID-19. Yeesh.
🏆

Empty spaces

April 20, 2020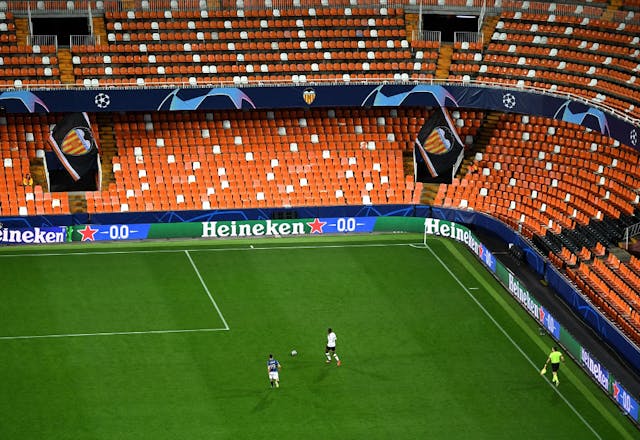 SOURCE: UEFA
The GIST: Although we're still in the thick of the COVID-19 pandemic, sports leagues around the world are seriously looking at options to start play again. The most popular plan? Games without spectators. Weird.
As long as I can watch from home…: Oh, for sure. We'll just have to wait a bit longer. As Germany eases out of lockdown, their top soccer league, Bundesliga, has already begun the process to restart the season. All teams returned to practice last Monday, with players adhering to strict physical distancing guidelines as they get back in game shape. Play is set to potentially resume in mid-May.
And over in Spain, one of the most severely impacted countries, La Liga is gearing up for its return. The Spanish pro soccer league is looking at three possible dates (the soonest being May 28th), and like the Bundesliga, all remaining matches will be played without spectators over the summer months.
Well, that's great...isn't it?: Not totally. In theory, a game without fans would cut down on tens of thousands of people gathering in one spot, which is good. On the other hand, as English professional football club West Ham CEO, Karren Brady, pointed out this weekend, it's still a dangerous option. She estimates between 300 and 500 people would need to be present for a single soccer match, including security, facilities staff, media, players and team staff.
There's also the issue of on-field injuries. If a player gets hurt in a game and needs to be taken to a hospital, medical resources could be taken away from COVID-19 patients and increase the risk for the player to contract the virus while in hospital. Not ideal.
Ah, makes sense. Is it just soccer?: Nope. Tennis, too. Serena Williams' coach Patrick Mouratoglou is starting Ultimate Tennis Showdown, an independent league where players will face off in a controlled environment (i.e., no fans) at his tennis academy in France. And tennis star Rafael Nadal is also getting in on the fun, inviting fellow pros to his academy in Spain to train for the upcoming season and compete against each other for practice (and our television viewing enjoyment!).
On top of that, Nadal is joining forces with the rest of the Big Three of men's tennis as they look to help their fellow ATP players. Nadal, Roger Federer and Novak Djokovic (pronounced JOKE-OH-VITCH) have proposed a relief fund, encouraging top ranked players to donate money to help affected lower ranked players. You love to see it!
And what's happening here in North America?: Money's a bit tight over here. The NBA and NBPA (the National Basketball Players Association) came to an agreement to reduce players' twice-monthly paychecks by 25% starting May 15th, with the funds being held until a decision about the season is made.
The NHL has decided to hold off another month on making any pay decisions, deferring the final paycheck of the year and giving themselves time to maybe (hopefully!) reschedule the remainder of the season instead of canceling outright. Crossing all our fingers and toes!