It might be getting chilly in the city, but things are heating up for our teams.
November 20, 2020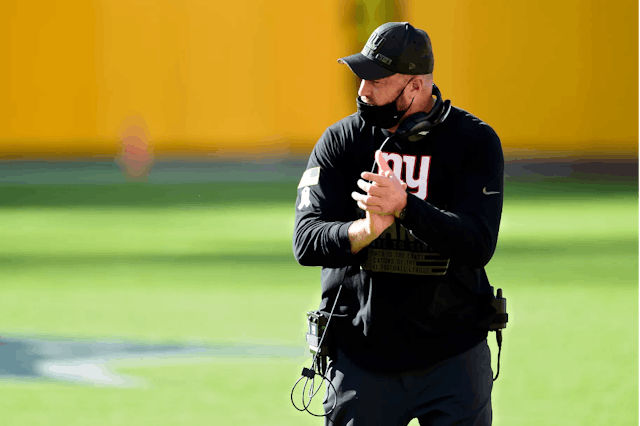 SOURCE: PATRICK MCDERMOTT/GETTY IMAGES
The GIST: It might be getting chilly in the city, but things are heating up for our teams. Drugs, fights and future superstars? We have it all.
🏀The pick is in: With the No. 8 pick in last night's NBA Draft, the Knicks got a steal with Obi Toppin. Toppin, a Dayton Flyers forward who went unnoticed in high school, ended up as an All-American and the AP National Player of the Year in 2020. As they say, there ain't no stoppin' Obi Toppin.
The Knicks had themselves a night, trading their second first-round pick to get Nos. 25 and 33 overall. The team ended up with Immanuel Quickley from Kentucky and Daniel Oturu from Minnesota (who was then traded to the LA Clippers).
The Nets used their first-round pick to trade with the LA Clippers and Detroit Pistons for Landry Shamet. Shamet is known to be a great three-point shooter who should play well with returning stars Kyrie Irving and Kevin Durant. We ship it.
🏈Come again?: Following back-to-back wins, you'd think the Giants would be pretty happy right now, right? Wrong. Head coach Joe Judge fired offensive line coach Marc Colombo yesterday after rumors of a fist fight — umm, what? To add to the drama, Colombo will be replaced by Dave DeGuglielmo, who was brought on as a "consultant" last week. Juicy.
Judge will have some time to cool off as the Giants have a bye this week, but with such a random midseason shakeup, fans are left wondering what's next.
⚾Bye bye bye: After testing positive for a performance-enhancing drug (PED), stanozolol, NY Mets second baseman Robinson Canó has been suspended without pay for an entire year. This marks the second time in his 16-year career that Canó has been suspended for using a PED (he tested positive for a diuretic in 2018). Say goodbye to that Hall of Fame seat, buddy: cheaters never prosper.
The positive? Since Canó's suspension is without pay, it frees up a cool $20 million for the Mets, meaning they have some cash to grab a free agent (or two).