September 13, 2021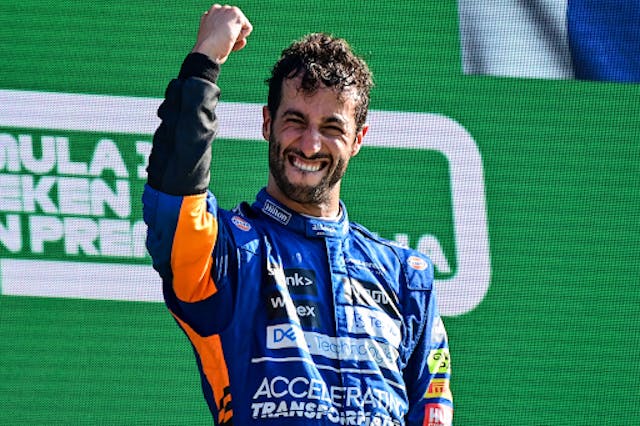 Source: F1/Twitter
🏎F1: Yesterday's Italian Grand Prix (GP) was a trip. The finally came to a head yesterday when Verstappen caused a crash that took them both out of the race (don't worry, ), before sweetheart Daniel Ricciardo won his first GP since 2018 and celebrated with a traditional . Crikey.
🏈College football: Thanks to a huge upset win over the Ohio State Buckeyes on Saturday, the Oregon Ducks flew up to No. 4 on the . At the same time, BYU moved up to No. 23 after beating rivals Utah for the first time since 2009.
🏀WNBA: The Seattle Storm will have to finish the regular season (all seven days of it) without their best player. Breanna Stewart last week and will be reassessed prior to the playoffs (which are set to begin on September 23rd). Rest up, champ!