November 03, 2021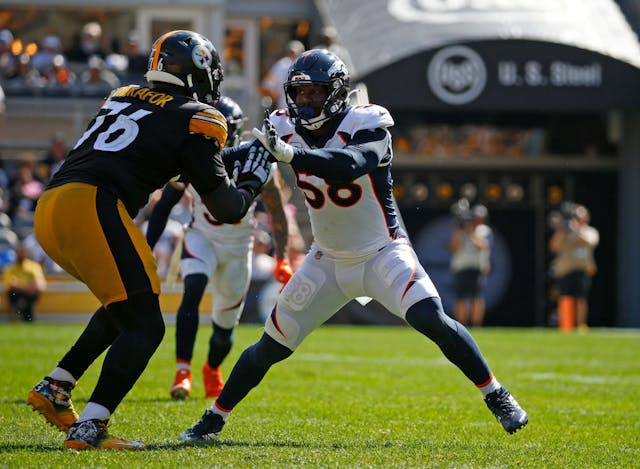 SOURCE: JUSTIN K. ALLER/GETTY IMAGES
🏈NFL: Despite his dad's and LeBron James' best efforts, Cleveland Browns wide receiver Odell Beckham Jr. was not traded before yesterday's trade deadline, but a handful of other stars were.
Denver Broncos outside linebacker Von Miller was traded to the LA Rams while former Pittsburgh Steelers defensive end Melvin Ingram is off to help a struggling Kansas City Chiefs defense.
🎓🏈College football: The first College Football Playoff (CFP) rankings of the year were released yesterday and, just like your uncle's political takes at Thanksgiving, they were met with controversy. If the season ended today, No. 1 Georgia, No. 2 Alabama, No. 3 Michigan State and No. 4 Oregon would compete for the CFP trophy.
🎾Tennis: After a tough 2-1 opening match loss to Slovakia yesterday, Team USA needs a win over Spain today at 12 p.m. ET to keep their Billie Jean King Cup run alive. We believe.