Tyronn Lue to replace Doc Rivers
October 22, 2020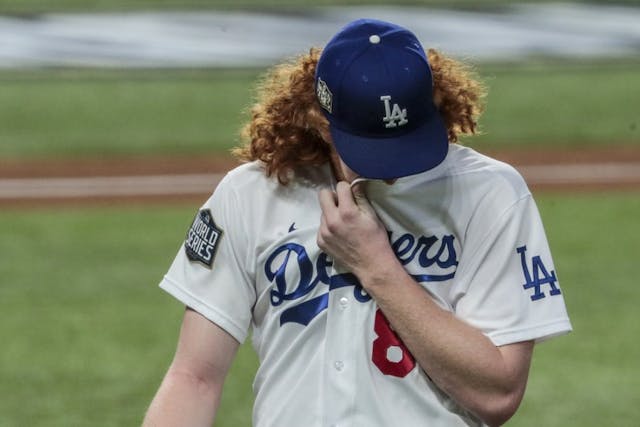 SOURCE: ROBERT GAUTHIER/LA TIMES
The GIST: The Dodgers are all tied up in the World Series, while the Clippers hope to address their yearly playoff woes with a new head coach.
⚾️Struck out: The Dodgers came back down to earth yesterday, losing Game 2 to the Tampa Bay Rays. They couldn't replicate their electrifying Game 1 success and cycled through pitchers faster than traffic has ever moved on the 405. Shortstop Corey Seager tried to spark the Dodgers' comeback bid with a home run in the eighth inning, but it wasn't meant to be.
First pitch of Game 3 is scheduled for tomorrow at 8:08 p.m. ET/5:08 p.m. PT. Friday they bounce back.
🏀New-ish guy: The Clippers made it Facebook official on Tuesday: Tyronn Lue is their new head coach. Lue, who served as former head coach Doc Rivers' top assistant this past season, will be tasked with creating better team chemistry after their recent (and horrid) playoff collapse. Yeah, good luck with that.
Speaking of basketball, it's been a minute since fans stepped foot in the home of the Clippers, Lakers and Sparks. So why not visit Staples Center as it transforms into a vote center beginning on Saturday until Election Day. Get your vote on!
One more thing: GISTers, we're so grateful for your support of our regional content and would love your help to make it even better by completing this v. short survey. Thanks so much!