The GIST: Despite their 35–16 loss to the Green Bay Packers last night, the Bears will still make their second playoff appearance in the last 10 seasons. Now that's some 2021 magic.
January 04, 2021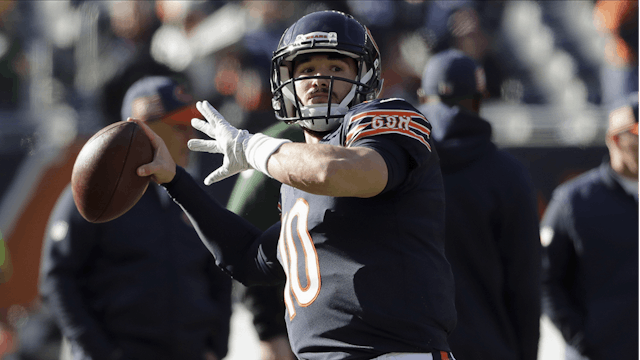 SOURCE: AP PHOTO/NAM Y. HUH
🏈Sneakin': Yesterday's matchup featured the NFL's oldest rivalry, plus some added postseason pressure that Da Bears just couldn't handle. They struggled against Green Bay's offense and allowed Packers QB Aaron Rodgers to throw TD passes in each of his first three drives. Sigh. Although a loss to the Packers always stings, we're pumped that the Bears' season will continue thanks to the LA Rams' win.
After an emotionally draining year of ups and downs, the Bears, led by QB Mitch Trubisky, will travel to face the New Orleans Saints at 4:40 p.m. ET/3:40 p.m. CT on Sunday.
The Saints are ranked No. 2 in the conference, falling just behind the Packers. Rumor has it this might be Saints QB Drew Brees' last season in the league, so the Bears can bet that he won't go down easy. It's playoff time, baby!
🏀Time to bounce back: On the court, the No. 15 Northwestern women's basketball team faced the No. 16 Michigan Wolverines yesterday and took...a bit of a beating. A brutal first half left them with a 29-point deficit they couldn't overcome, ultimately resulting in a lopsided final score of 84–63. Looks like the 'Cats, who started out so strong, now have something to prove.