The GIST: To no one's surprise, Washington Football Team QB Alex Smith and defensive end Chase Young brought home Comeback Player of the Year (still crying) and Defensive Rookie of the Year honors, respectively. But now, onto the Capitals and the Mystics.
February 08, 2021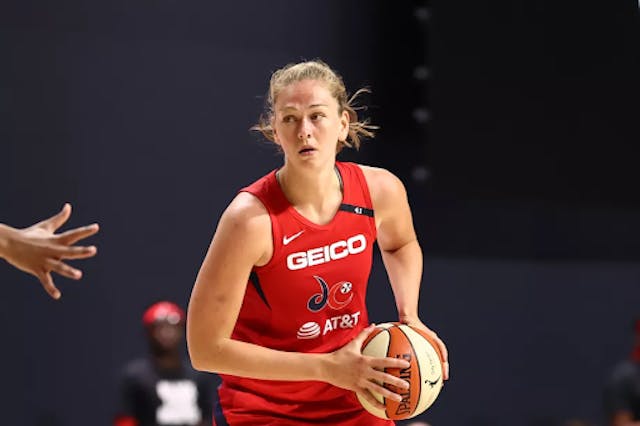 Source: Ned Dishman/NBAE via Getty Images
🏒Capitals: Despite Alex Ovechkin's , the Caps have yet to win in the month of February, falling 7–4 to the Philadelphia Flyers yesterday. Ugh.
🏀Mystics: The Mystics keep making offseason moves: 2012 WNBA MVP Tina Charles and Erica McCall from the Minnesota Lynx on Friday. But there are still a ton of questions on who will actually suit up for the Mystics next season.
and 2019 MVP both sat out the 2020 season for medical reasons. Natasha Cloud, who has not yet re-signed, focused on the and opted out of playing as well.