No. 4 UW lost three of four games to No. 2 UCLA over the weekend
April 26, 2021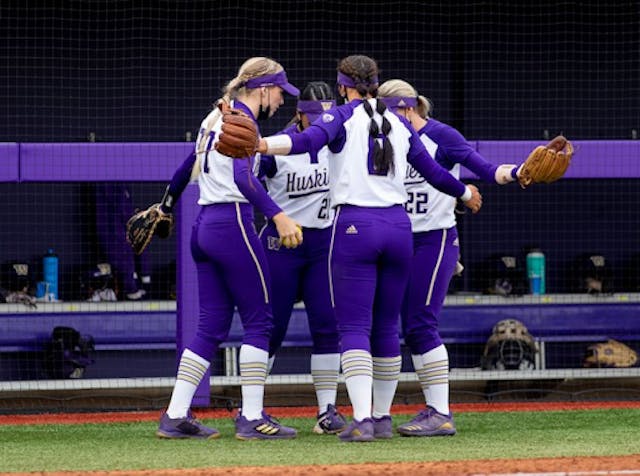 Source: UW Softball/Twitter
⚾️Mariners: Though the Mariners beat the Boston Red Sox on Thursday, they ended up splitting the four-game series, losing 5–3 yesterday. Pitcher Nick Margevicius (pronounced mar-GAV-ih-chiss) — who left the game with arm fatigue during his last start — allowed four runs in 32 pitches and was from the game for, you guessed it, arm fatigue. Oh no.
🎓🥎Softball: In a highly anticipated top-five matchup, No. 4 UW lost three of four games to No. 2 UCLA over the weekend. After UCLA sent the Dawgs home with a in the 2019 Women's College World Series semifinals, we hoped for more promising results in this rematch. Sigh. Maria the Bruins?
⚽Soccer: Over on the pitch, the Sounders played to a with LAFC on Saturday. Not ideal, but with absences due to injury from forward Fredy Montero and star midfielder Nicolás Lodeiro, we'll take the .
Meanwhile, OL Reign hasn't scored a goal in either of their two Challenge Cup games. They'll look to find the back of the net tomorrow at 10 p.m. ET/7 p.m. PT against the Chicago Red Stars.