Sox, Cubs, Notre Dame, Sky
April 15, 2021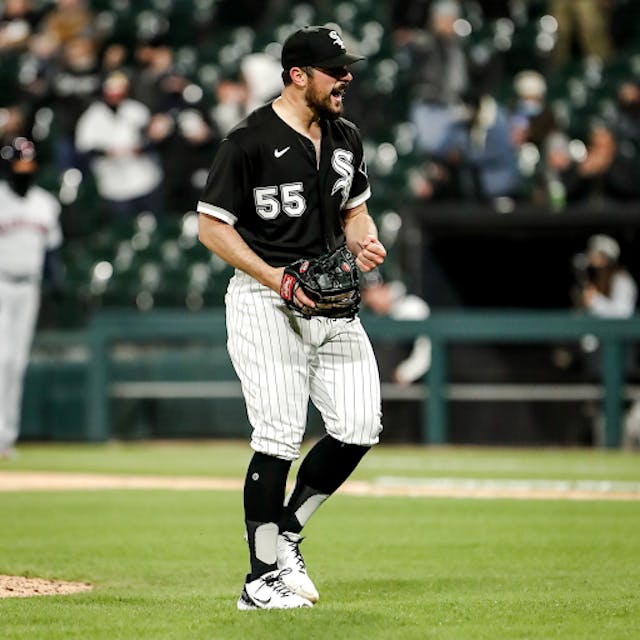 Source: White Sox/Twitter.com
⚾️Sox: After the White Sox scored six runs on the Cleveland Indians in the first inning, Chicago pitcher Carlos Rodón — who barely made the starting rotation this season — decided to have himself a day and went on to throw a no-hitter and . The South Siders beat Cleveland 8–0, and left us all wondering...?
Cubs: Being a Cubs fan is like being in a toxic relationship: they get your hopes up just to tear them down. On Tuesday, the Cubs beat their rival Milwaukee Brewers when Chi-town catcher Willson Contreras — who was hit by Brewer pitches in seven of the teams' last 14 meetings — in the eighth inning, . Drama.
🏐Notre Dame: The Fighting Irish women's volleyball team beat the Army Black Knights in the NCAA Tournament's Round of 64 yesterday. The Irish defense stole the show, racking up 17 blocks and keeping the Knights to a .006 . Straight up embarrassing.
The No. 22 Irish face the No. 10 Oregon Ducks in the Round of 32 at 12 p.m. ET/11 a.m. CT today. Survive and advance, baby!
🏀Sky: With the No. 8 overall pick in tonight's draft, we're expecting the Sky to who can back up star Courtney Vandersloot and avoid turnovers — one of the team's biggest pain points last season.
Top contenders for the spot include Arizona's , Louisville's and Stanford's , any of which we'd be pumped to see swap their red college jerseys for Sky blue.