The GIST: Did you get hyped for a new Eagles season and the Phillies' hot streak, only to be let down by losses? Yep, sounds like Philadelphia.
August 16, 2021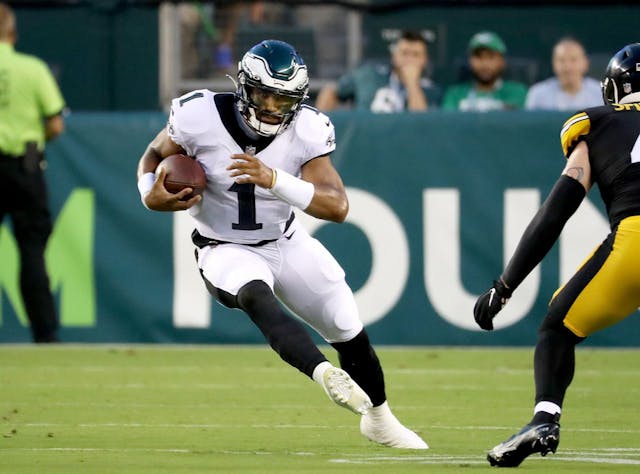 Source: Lori M. Nichols/NJ.com
🏈Eagles: Nick Sirianni dropped his preseason debut as Philly's head coach 24–16 to the Pittsburgh Steelers on Thursday. Although the Eagles' offense got off to a hot start with wide receiver (WR) Quez Watkins' incredible , they ultimately went 0-for-8 on (yikes), and the defense was, ahem, a little rusty in the second half.
⚾️Phillies: After trading 6–1 wins on Friday and Saturday, the Phillies closed out their weekend series by losing 7–4 to the Cincinnati Reds. With the Atlanta Braves sitting atop the National League East and October right around the corner, we're only a little stressed.
This week, the Phils will take on the Arizona Diamondbacks and their newly-minted ace, the aforementioned Tyler Gilbert, who for the Phillies' minor league team. A Philly team trading away future stars? .