Tokyo Olympics Gold-Getters
July 26, 2021
The GIST: It's Day 4 of the Olympics, and a 13-year-old — Japanese skateboarder Momiji Nishiya — has already won a gold medal. Feeling old yet?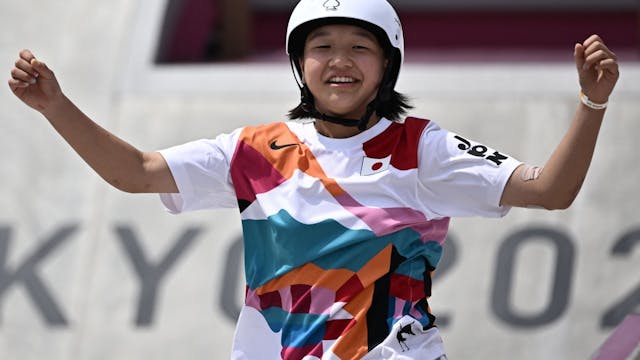 Source: TSN/Twitter
Team USA: While Team USA was absent from the podium on opening day for the first time since 1972, they more than made up for it on Sunday. Swimmer Chase Kalisz won the first U.S. medal of the Games and his first career Olympic gold in the 400m individual medley.
🏅Other medal winners: The theme of the weekend was dark horse. Though Dutch medal favorite Annemiek van Vleuten thought she'd won gold when she finished the women's road cycling race yesterday, the actual winner — teamless, coachless, unsigned, unknown Austrian Anna Kiesenhofer — had a shocking minute and 15 seconds earlier.