The GIST: The Bears signed a new QB, and the Loyola Ramblers are prepping for their NCAA Tournament debut tomorrow. How can we feel so hopeless and hopeful at the same time?
March 18, 2021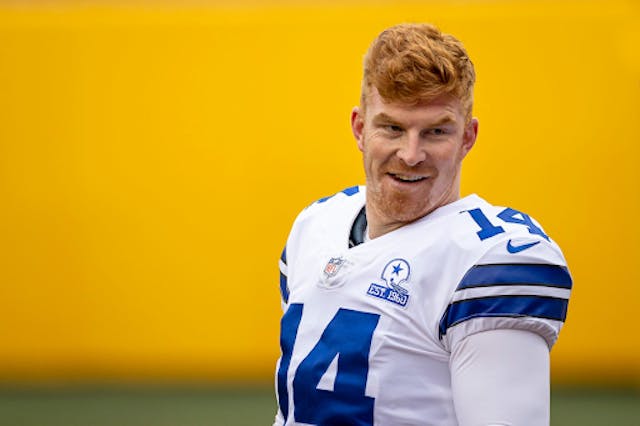 Source: Scott Taetsch/Getty Images
🏈Bears: As soon as free agency hit, the Bears went after a new QB. Their first choice? Seattle Seahawk Russel Wilson. But , da Bears came up empty. Next on the shortlist? Dallas Cowboy Andy Dalton, who agreed to a with the Monsters of the Midway on Tuesday.
After nine years as the Cincinnati Bengals' starting QB, Dalton went 4-5 last season as the Cowboys' starter after Dak Prescott suffered a serious injury. Hello darkness, my old friend...
🏀MBB: The Loyola Ramblers are making their first NCAA Tournament appearance since 2018, which was the year they, along with Sister Jean, were America's (besides the ).
Sister Jean, who is now 101 years old, is back, vaccinated and ready to the No. 8 seed Ramblers' first-round game vs. the No. 9 seed Georgia Tech Yellow Jackets tomorrow at 4 p.m. ET / 3 p.m. CT.