Men's 2022 FIFA World Cup group stage run down
November 21, 2022
After squaring off against continental rivals to qualify for a spot at the quadrennial competition, 31 teams join Qatar, our problematic hosts, for the month-long tournament in hopes of being crowned world champs.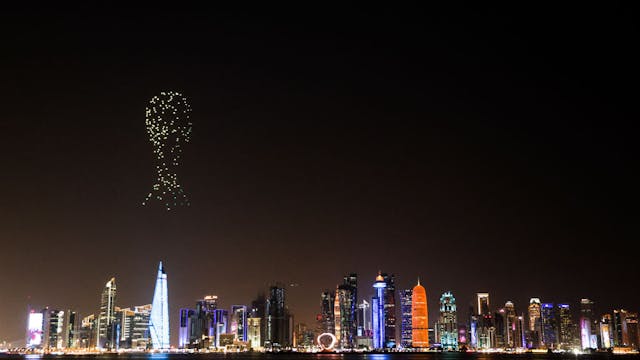 SOURCE: VCG/VCG VIA GETTY IMAGES
⚙️ How it works
After squaring off against continental rivals to qualify for a spot at the quadrennial competition, 31 teams join Qatar, our problematic hosts, for the month-long tournament in hopes of being crowned world champs.
During the preliminary, round-robin stage of the World Cup, the 32 teams are divided into eight groups of four (A through H). Each will play three round-robin matches against their group foes.
At the end of the group stage, the top two teams based on points (three points for a win, one for a draw, zilch for a loss) advance to the round of 16. If teams are tied on points, there's a handy list of tiebreakers that will decide who breaks through.
Each knockout-round match is a winner-take-all affair. The round-of-16 teams will duke it out for a ticket to the quarter-finals before hopefully earning spots in the semis and the December 18th final.
If teams can't get the job done in 90 minutes, they'll play a 30-minute extra time period. If they're still tied? A nailbed-ruining penalty shootout beckons.
🇶🇦🇪🇨🇸🇳🇳🇱 Group A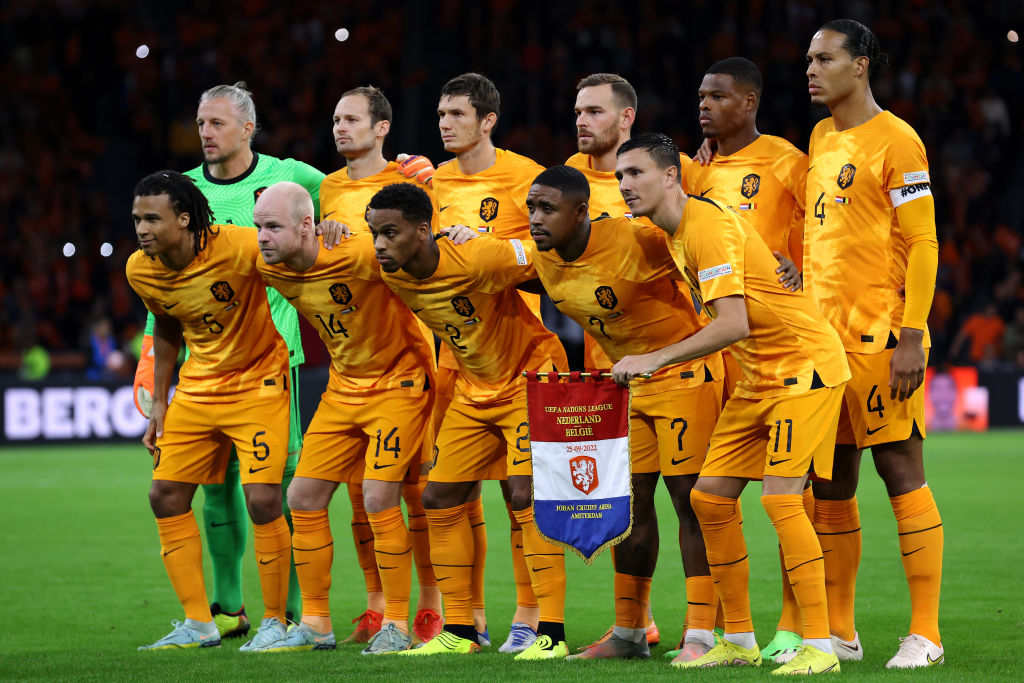 The favorite: After failing to qualify for the 2018 edition and making an earlier-than-expected exit from the Euro 2020, a resurgent world No. 8 Netherlands team is eyeing the group's top spot. Veteran head coach Louis van Gaal came out of retirement for the team's rebound, but the Dutch will need attackers Frenkie de Jong and Memphis Depay to stay healthy for a deep run.
The dark horse: No. 44 Ecuador qualified for the World Cup thanks to a squad rejuvenation, arriving in Qatar with one of the youngest rosters in the tourney. And though the team will be without a few key players because of injuries, they still have a group of attackers eager to make this trip a memorable one.
The biggest question mark in Group A? Hosts No. 50 Qatar, which will make their World Cup debut this year. They held a uniquely long training camp but posted inconsistent results in their final pre-tournament friendlies.
The players to watch: Defender Virgil Van Dijk is a beacon of stability for the Netherlands, while attacker Boulaye Dia will be tasked with filling in for Senegal in Mané's absence. Midfielder Moisés Caicedo will be crucial for Ecuador's success, while Qatar attacker Akram Afif is peaking at just the right time.
🏴󠁧󠁢󠁥󠁮󠁧󠁿🇮🇷🇺🇸🏴󠁧󠁢󠁷󠁬󠁳󠁿 Group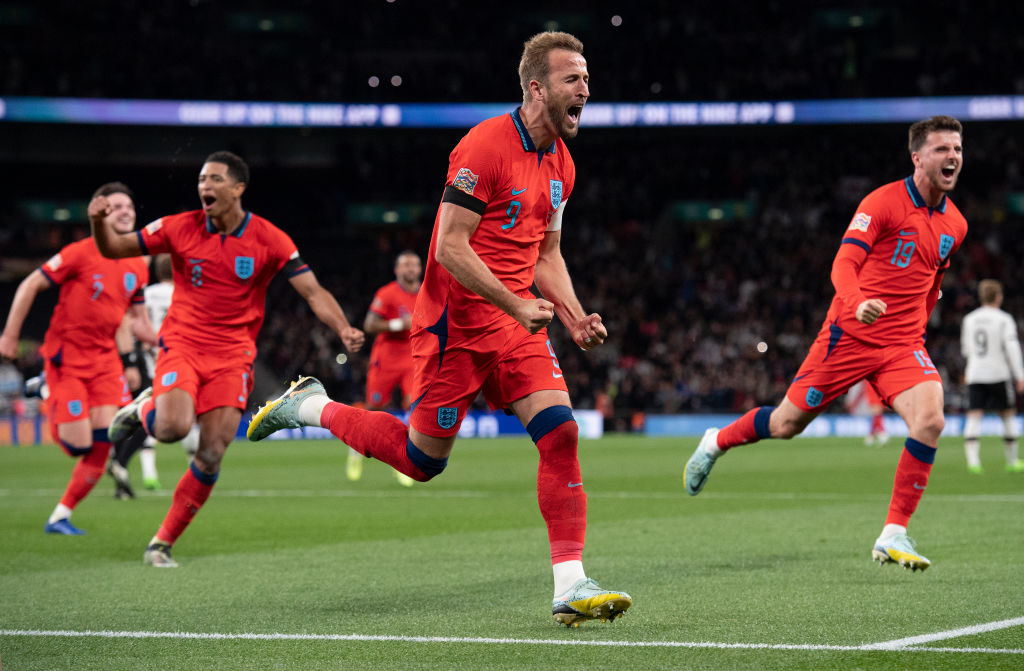 The favorite: No. 5 England has spent the last few years making its case as a contender, reaching the 2018 World Cup semis and the 2020 Euro final. Several important players from those teams made the trip to Qatar, but the aim for a young yet experienced English team is to quit being the bridesmaid and to bring the country's second World Cup title home.
No. 16 U.S. is feeling ambitious, too. The Ted Lasso–backed team returns to the World Cup for the first time since 2014 with the tourney's second-youngest squad and talent at each position.
The dark horse: No. 20 Iran enters its third consecutive World Cup as Asia's highest-ranked team and has a reputation of showing impressive defensive mettle while struggling to score goals. Team Melli is hoping to boost themselvesinto their first-ever knockout berth, despite the risk that Iranian officials will use it to detract attention from the country's continuing human rights crisis.
No. 19 Wales qualified for its first World Cup since 1958 with a world-renowned talisman — Gareth Bale. The team's all-time goals leader has built a habit of bale-ing the team out of trouble, while Ben Davies will hold down the fort on defense.
The players to watch: England's Harry Kane set an English record with 13 international goals in 2021, and fellow forward Phil Foden is in the best form of his career. Christian Pulisic will be key to solving the U.S.' attacking issues while his teammate, 19-year-old midfielder Yunus Musah, is poised for a breakout tourney.
Like Wales relies on Bale, Iran will count on forward Sardar Azmoun.
🇦🇷🇸🇦🇲🇽🇵🇱 Group C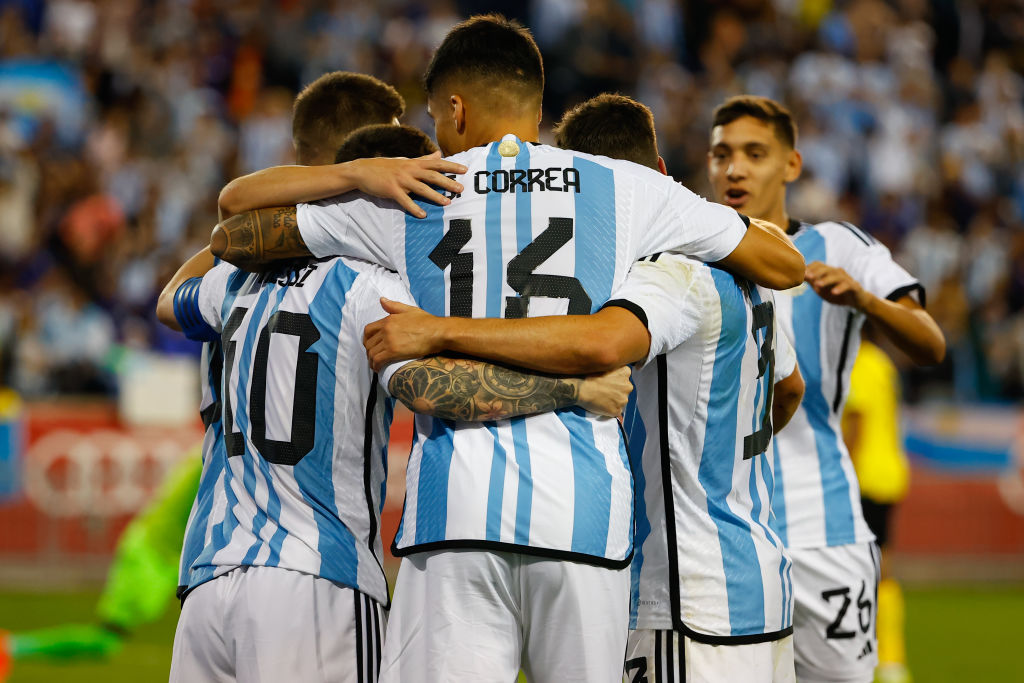 The favorite: You just don't bet against Lionel Messi, who's back at the World Cup with perhaps his best supporting squad yet. The reigning South American champs, No. 3 Argentina, are one of the favorites to win the whole thing, boasting a mix of veterans and younger players hungry to win the country's third World Cup.
No. 13 Mexico may put up a fight for Group C's top spot if talented attackers like Hirving "Chucky" Lozano and Alexis Vega are firing on all cylinders. After a lengthy string of poor results, though, expectations aren't that high.
The dark horse: No. 26 Poland's hopes of earning its first knockout berth since 1986 rest almost entirely on star striker Robert Lewandowski. He scored nine goals during World Cup qualifying and has solid attacking support from forward Karol Świderski.
Entering the World Cup as the second-lowest-ranked team competing, No. 51 Saudi Arabia's weak offense will need to step up for them to have a chance.
The players to watch: While Messi dazzles, center back Cristian Romero will lead Argentina's defensive strategy and spur their offensive approach (as long as he stays fit). Mexico's longtime goalkeeper, Guillermo "Memo" Ochoa, is a must-know, and the same goes for Saudi midfielder Salem al-Dawsari, nicknamed "The Tornado."
🇫🇷🇦🇺🇩🇰🇹🇳 Group D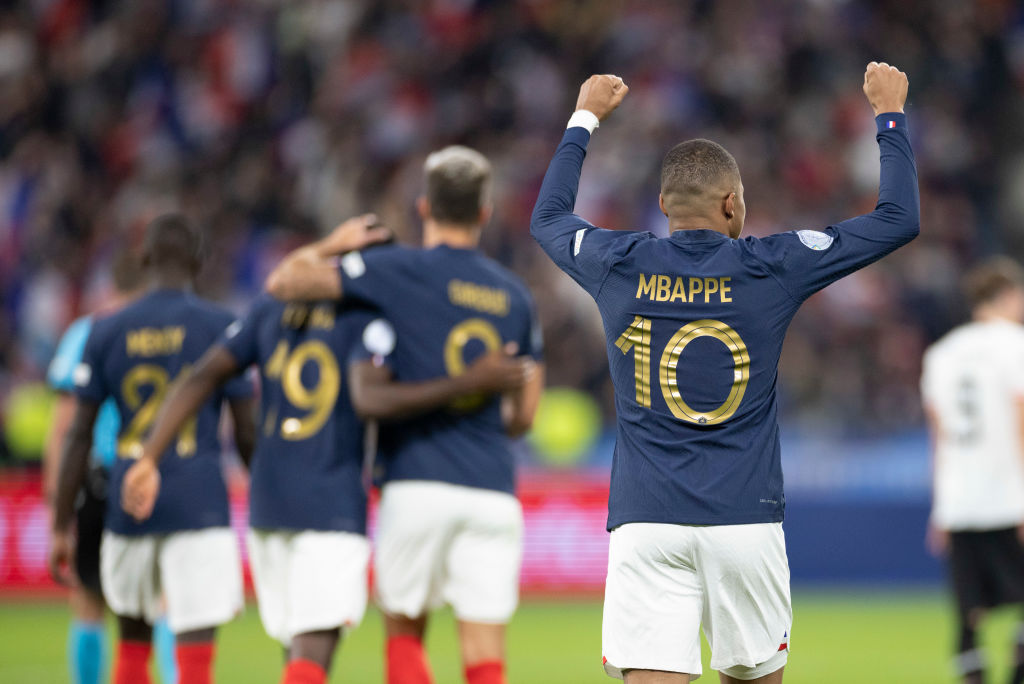 The favorite: Defending champions No. 4 France will aim to sideline internal squabbles so they can lift back-to-back World Cups, boasting a stacked squad. Forward Kylian Mbappé is ready to succeed Messi as soccer's biggest star, while midfielder Aurélien Tchouaméni is an ideal candidate to maintain balance in the absence of injured N'Golo Kanté and Paul Pogba.
Euro 2020 semifinalists No. 10 Denmark can also do some damage. Gifted midfielder Christian Eriksen is in fine form after successfully recovering from a cardiac arrest during the continental championship last year. Amazing.
The dark horse: No. 30 Tunisia is eyeing its first-ever knockout-stage spot after steadily improving over the last few years thanks to new recruits like midfielder Aïssa Laïdouni. The team is also feeling hype after impressive wins over Japan and Chile in June.
A few short months after the dancing goalkeeper helped No. 38 Australia clinch a spot in Qatar, the Socceroos come to the World Cup without some key players who fell to injury. Midfielder Ajdin Hrustic, though, will be around to wreak havoc.
The players to watch: Denmark can count on Pierre-Emile Højbjerg and Thomas Delaney to find balance in midfield. Tunisia's goalscoring hopes lie with Youssef Msakni, while midfielder Jackson Irvine will provide stability for the Aussies.
🇪🇸🇨🇷🇩🇪🇯🇵 Group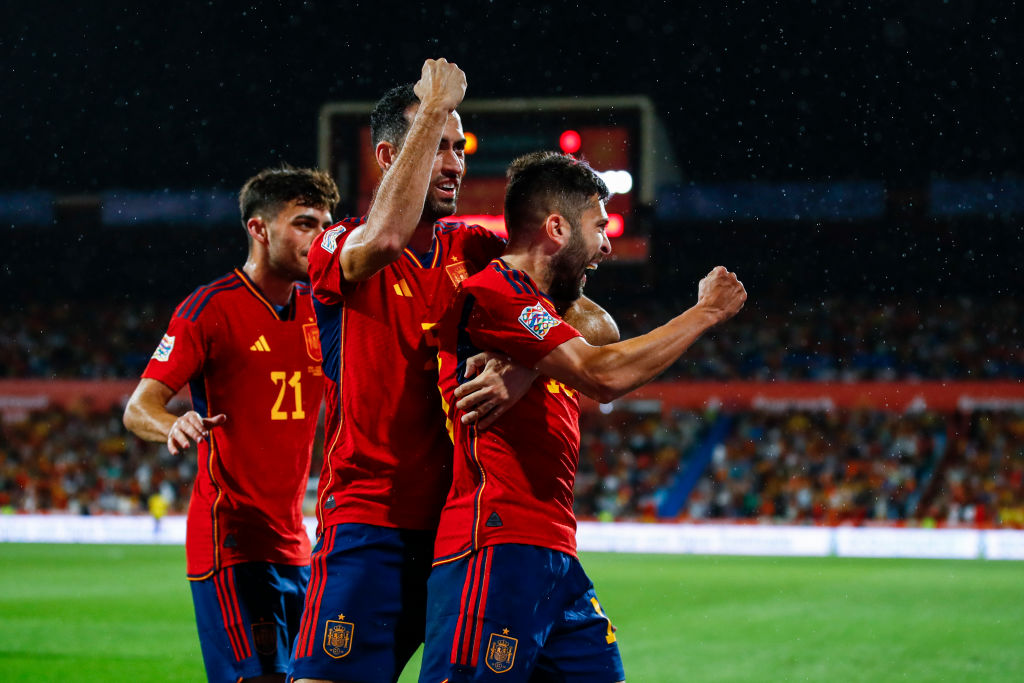 The favorite: No. 7 Spain has successfully rebuilt after losing most of their 2010 World Cup–winning team to retirement, and they're a dark horse candidate to win the whole thing again in 2022. But while they boast lots of exciting offensive talent, La Roja's defense is a weakness, so expect some high-scoring matches.
Under new leadership, No. 11 Germany is looking to rebound from a disappointing few years on the international stage. A group of young but experienced players will be counted on to live up to the team's potential.
The dark horse: Like Spain, No. 24 Japan heads to the big stage with lots of youth but has a couple of old-timers still in the mix. The bad news for the Samurai Blue? Their forwards aren't great at scoring. The good news? The rest of the squad pitches in when goals are needed. Teamwork makes the dreamwork.
Another team with fresh blood, No. 31 Costa Rica's sturdy defense, led by star goalkeeper Keylor Navas, clinched them a spot in Qatar.
The players to watch: Just shy of his 20th birthday, Spanish midfielder Pedri is arguably one of the most talented players at the World Cup. Midfielder Leon Goretzka will be central to Germany's success, while Japanese attacker Junya Ito may be his team's best chance for goals.
🇧🇪🇨🇦🇲🇦🇭🇷 Group F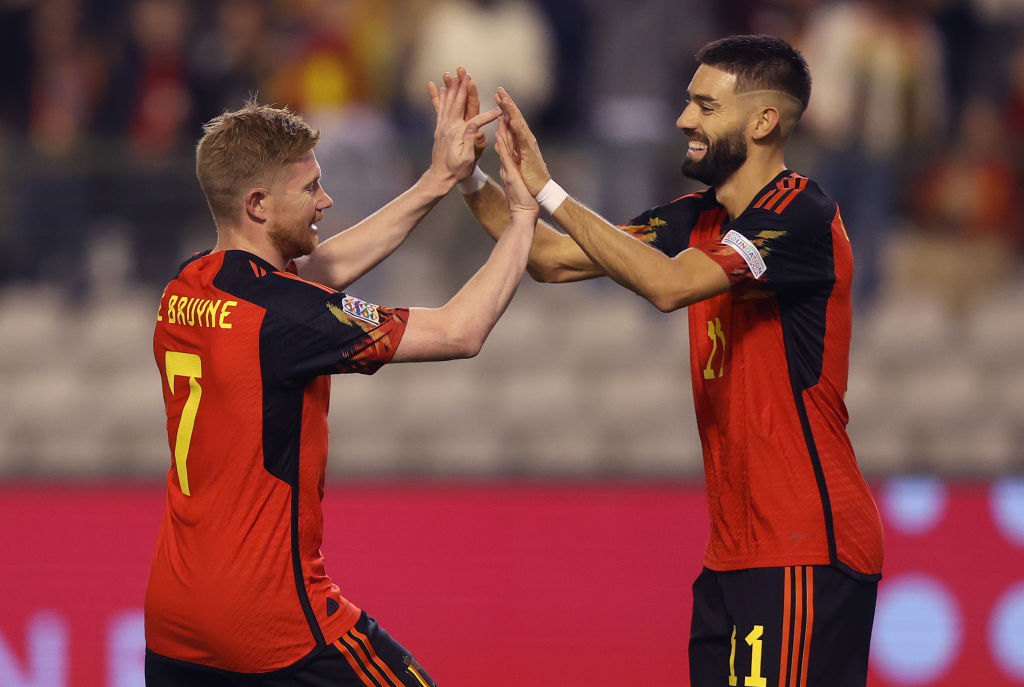 The favorite: This is perhaps the last chance for No. 2 Belgium's golden generation to actually win something. Many of their star players are at the end of their peak years, but the team's overall quality is still undeniable. It sure helps to have creative midfielder Kevin De Bruyne, one of the world's best.
After their surprise run to the 2018 final, No. 12 Croatia enters Qatar with a mix of that silver medal–winning group, along with newer players who will freshen up the defense. Like a fine wine, 2018 Ballon d'Or winner Luka Modrić is still dazzling at age 37.
The dark horse: Back at the World Cup for the first time since 1986, No. 41 Canada is all in despite inconsistent results in the run-up to the tournament. Generational talent Alphonso Davies will lead the attack-minded team.
It's been a tough year for No. 22 Morocco. They exited January's African championship in the quarter-finals, and midfielder Amine Harit will miss the tourney after suffering an injury earlier this month.
The players to watch: Belgium's Romelu Lukaku and Eden Hazard will be counted on to accompany De Bruyne in attack. Modrić will do the job up top for Croatia with defensive midfielder Marcelo Brozović maintaining the balance.
Look to Canadian forward Jonathan David to (literally) assist Davies. As for Morocco, their hopes lie with the versatile Achraf Hakimi.
🇧🇷🇷🇸🇨🇭🇨🇲 Group G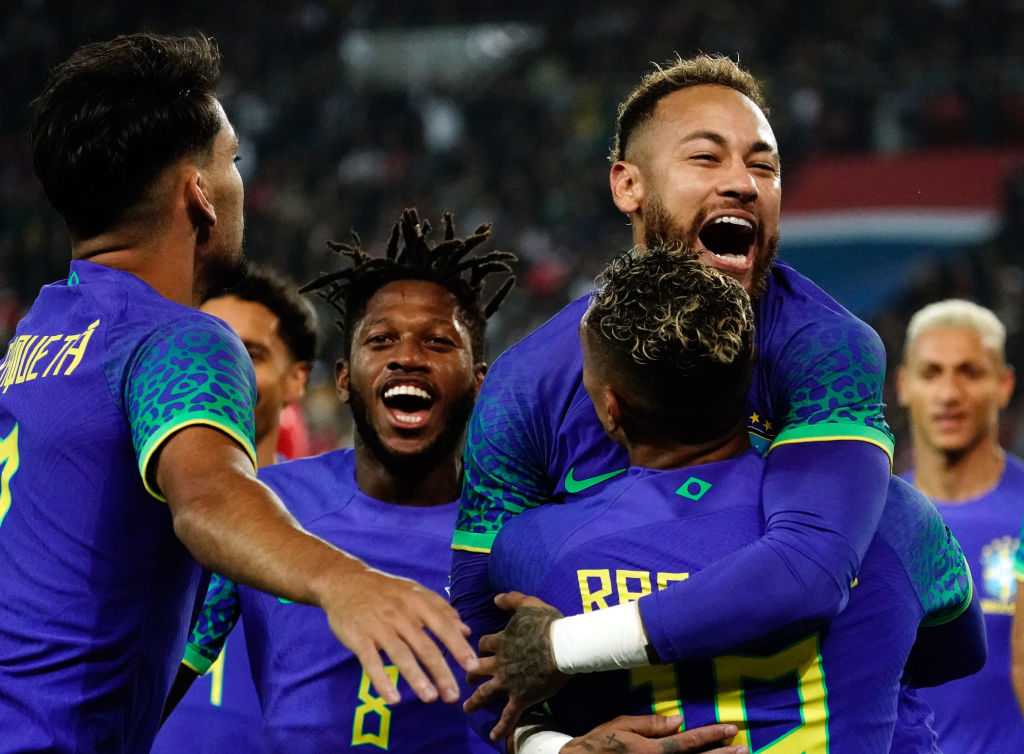 The favorite: As the record-holding five-time champs, it's no wonder No. 1 Brazil is expected to be in contention for lucky number six. Problematic forward Neymar is no doubt looking to finally be the star of the World Cup, but he won't have to lead offensive efforts alone — fellow attacker Richarlison's stock is on the rise.
Boasting a quiet confidence, No. 15 Switzerland could surprise us, especially after ousting France from the Euro a year ago. Don't expect too many goals though — defensive resolve is this team's hallmark.
The dark horse: With a midfield full of talent, No. 21 Serbia is liking its chances. Captain Dušan Tadić and Co. will no doubt be on a revenge tour after missing out on the 2020 Euro.
No. 43 Cameroon coach Rigobert Song has been on the job for less than nine months, so the jury's still out on how far this team can go. That said, goalkeeper André Onana ranks as one of the world's best, which will help cover up defensive shortcomings.
The players to watch: Brazil is truly loaded with attackers, so, in addition to Neymar and Richarlison, expect Vinícius Júnior and Antony to make a mark. Switzerland midfielder Granit Xhaka is having a career-best year, while Serbian forwards Aleksandar Mitrović and Dušan Vlahović are in impressive form.
🇵🇹🇬🇭🇺🇾🇰🇷 Group H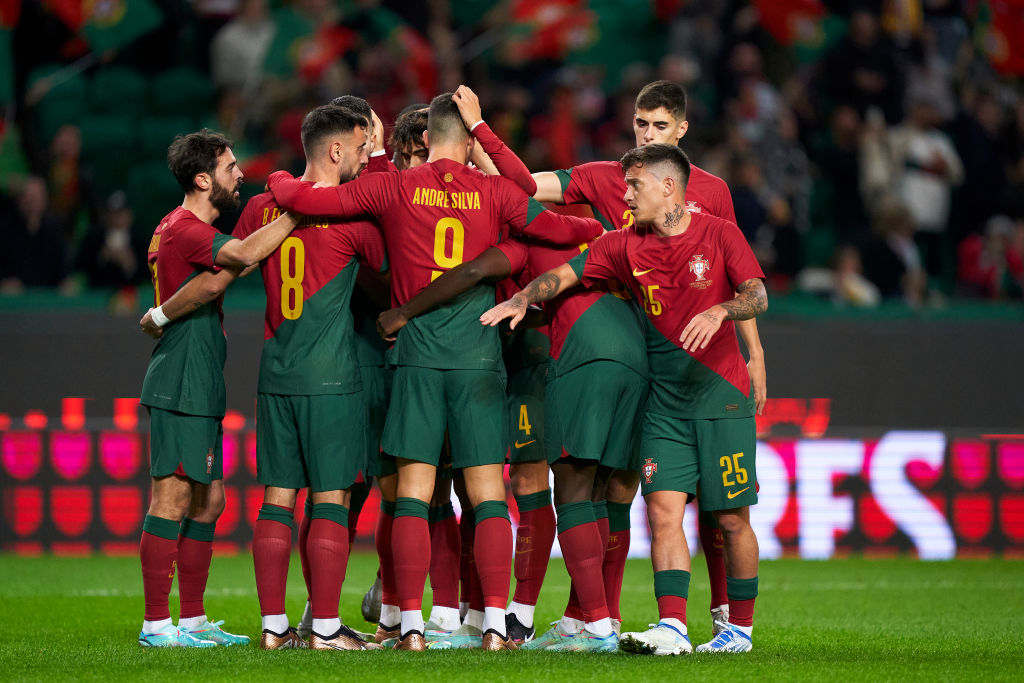 The favorite: Renowned for their attacking talent, No. 9 Portugal is favored to top the group but is on high upset alert, especially with controversial forward Cristiano Ronaldo past his peak at age 37 and other goalscorers out of form.
That leaves No. 14 Uruguay poised to contend. A few mainstays from their 2010 World Cup semifinal team will once again take the pitch alongside some of the sport's buzziest young talent, including forward Darwin Núñez. A team for all generations.
The dark horse: No. 28 South Korea is seen as a long shot to make the knockouts, but a few key players could make it happen. Korean icon (and part-time model) Son Heung-min is just a few months removed from winning the Premier League's Golden Boot award, but he's battling a facial injury that could limit his playing time.
Formerly a regional heavyweight, No. 61 Ghana is closer to crisis mode than the 2010 squad that nearly made the semis. Their strong defensive unit will try to keep hopes alive for the World Cup's lowest-ranked team.
The players to watch: Portuguese midfielder Bruno Fernandes (a recent critic of FIFA and Qatar) is one of the team's most skilled players. Fellow gifted midfielder Rodrigo Bentancur is central to Uruguay's youth movement.
On defense, Korea's Kim Min-jae and Kim Young-gwon make for a tough one-two pairing, while Ghanaian defender Tariq Lamptey and forward Iñaki Williams will try to prove defense really does win titles (or at least knockout berths).