June 17, 2021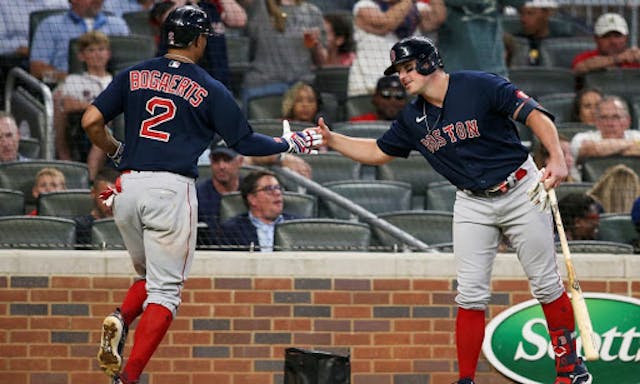 Source: USATSI
⚾️Red Sox: Boston got their peaches wins out in Georgia, defeating the Atlanta Braves 10–8 yesterday to complete the two-game sweep. Even the ! Next up, the red-hot Red Sox will test their three-game win streak against the () Kansas City Royals tomorrow at 8:10 p.m. ET. Do we hear four?
🏈Patriots: With his contract set to expire this year, four-time Pro Bowler and 2019 Defensive Player of the Year Stephon Gilmore the Pats' mandatory mini training camp this week. Gilmore is likely holding out in the hopes of securing an increased bag, but his absence has sparked .
🏀Celtics: Jayson Tatum was totally snubbed by the , but he'll be on a much more important roster: the Olympic one. Tatum is to become the first Celtic to represent Team USA since Larry Bird won gold with the Dream Team in 1992. Now we just need to know if the will make the trip to Tokyo.