News from the Angels, Clippers, Lakers, and Kings
February 04, 2021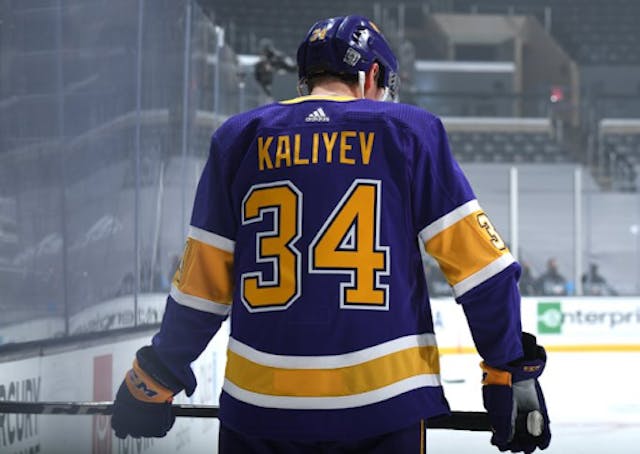 Source: LA Kings PR/Twitter
⚾️Angels: Five women working in sports media anonymously on Monday to detail the unsolicited photos, texts, and inappropriate behavior they were subjected to by Angels' pitching coach Mickey Callaway.
Callaway, who denied any wrongdoing, was by the Angels on Tuesday and will undergo an MLB investigation.
It's infuriating how women in sports (along with many other industries) are put in uncomfortable situations again, and again, and again.
🏀NBA: They're coming home. The Clippers rounded out their six-game road trip with a victory last night over the Cleveland Cavaliers. Doesn't quite make up for Tuesday's loss to the Brooklyn Nets and their Big Three, but we'll take it.
🏒Kings: The Kings lost Tuesday's "" to the Anaheim Ducks 3–1, but it wasn't all a wash. Nineteen-year-old winger Arthur Kaliyev made his NHL debut and his first NHL goal. Seeing #34 in Forum Blue Purple and Gold reminds us of a certain .