Increased confidence in media protocols and pressure from players, parents, and the president all lead to the Big Ten reversing its decision to postpone fall sports.
September 17, 2020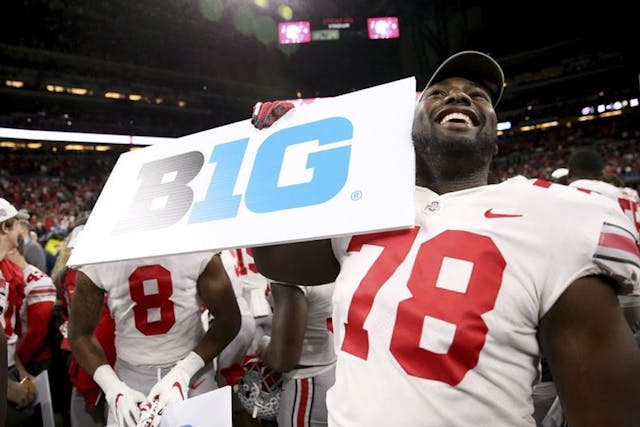 SOURCE: JUSTIN CASTERLINE/GETTY IMAGES
The GIST: Just over a month after they became the first Power Five conference to postpone fall sports indefinitely, the Big Ten officially reversed their decision and will now resume football in late October. They must be Libras.
Why'd they change their minds?: Since the Big Ten first postponed their fall sports back on August 11th, they've come under pressure from player petitions, protesting parents and even President Donald Trump. And although Trump is taking credit for the return to play announcement, the Big Ten's real deciding factor was increased confidence in medical protocols.
Got it. What will the schedule look like?: The season will begin the weekend of October 24th. Each team will play eight games in eight weeks ahead of the league championship on December 19th. That allows the Big Ten to crown a conference champion in time for the College Football Playoff selection day on December 20th, but it doesn't leave much wiggle room if/when COVID-19 impacts a game.
Speaking of, we're thrilled to see the Big Ten's comprehensive list of safety protocols, including daily testing and enhanced cardiac screening. But we can't help but wonder when that daily testing will be available to all students.
Any other college sports news?: The NCAA Division I council approved a November 25th start date for D1 men's and women's basketball! Pushing back their originally scheduled November 10th start means the season will begin when a majority of schools have finished their fall terms — or will be completely online — which may help mitigate COVID-19 risks.
There are still a lot of questions to answer before we can be completely sure we'll have college hoops this fall, but we're happy to see this vote get the ball rolling.