The GIST: We hope you're feeling as healthy and wealthy as Sixer Joel Embiid is this week. That's a lot of zeros.
August 19, 2021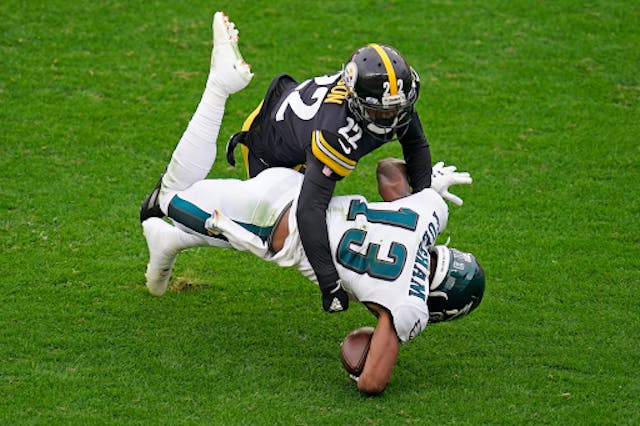 Source: Keith Srakocic/AP Photo
⚾️Phillies: The Phillies dropped their second straight game to the Arizona Diamondbacks yesterday, losing 4–2. Sigh. The teams close their series today at 3:40 p.m. ET, and as the Phils are now behind the Atlanta Braves, they really need a W.
🏈Eagles: The Eagles face the New England Patriots in their second preseason game tonight at 7:30 p.m. ET. As with most preseason games, the starters will likely play very little (if at all), so it's a fun chance to watch some different players.
⚽️Union: The Union returned to MLS regular-season play last night after of their CONCACAF semifinal 2–0 to Club América in a tough game last week. Fortunately, the Union easily handled New York City FC yesterday, beating them 1–0. DOOP, baby.