The GIST: Sue Bird is staying put and local boy Kelyn Rowe is returning home. Seattle, aren't we lucky?
February 01, 2021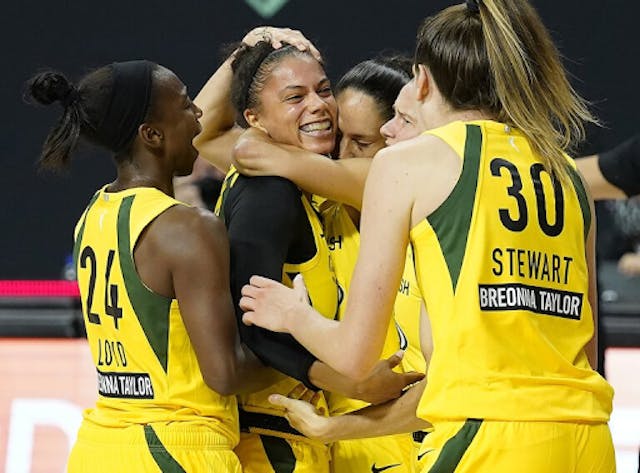 Source: Chris O'Meara/AP
🏀Storm: Last year, Sue Bird helped bring home the Storm's fourth championship, and now, the is to the Storm for her 18th season. We knew she wouldn't leave us.
College basketball: Speaking of talent, Gonzaga basketball is full of it. The No. 18-ranked women won their game, taking down Saint Mary's 79–52 on Saturday. And the No. 1-ranked men had six players score double digits in Saturday's 97–75 victory over Pepperdine to remain undefeated. Teamwork makes the dream work.
⚽️Sounders: We've been for this to happen. Midfielder Kelyn Rowe is to the Sounders! Seeing Rowe and his outfitted in Rave Green? Heck yes.