This week from the Cowboys and Texas College Hoops
March 25, 2021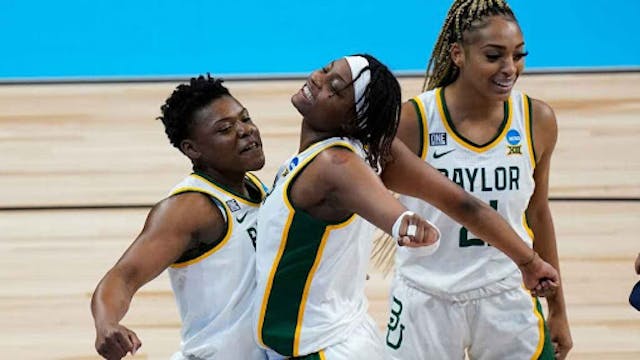 Source: Eric Gay/AP Photo
🎓🏀WBB: Our Texas teams continue to dominate the women's tourney in San Antonio, with three schools heading to the Sweet Sixteen. No. 2 seeds Baylor and Texas A&M, along with No. 6 Texas advanced through the first two rounds, with Baylor notably winning their first two games by 49 and 42 points. The defending champs came to play.
The Bears will face a scrappy No. 6 Michigan squad on Saturday at 3 p.m. ET/2 p.m. CT, while Texas A&M — fresh off their second round finish — will take on No. 3 Arizona this Saturday at 8 p.m. ET/7 p.m. CT.
And, after defeating No. 3 UCLA to earn their 16th round of 16 appearance (how sweet!), Texas will face No. 2 Maryland on Sunday at 9 p.m. ET/8 p.m. CT. Keep the upsets coming.
MBB: On the men's side, No. 1 Baylor is the only local favorite remaining, but the Bears are looking sharp. After two commanding wins, highlighted by Texan scoring 17 points off the bench, they'll face No. 5 Villanova on Saturday at 5:15 p.m. ET/4:15 p.m. CT. Elite Eight, we're coming for you.
🏈Cowboys: The 'Boys made some more defense-focused free agency moves yesterday, signing former Detroit Lions safety Jayron Kearse hours after they informed defensive end Aldon Smith they wouldn't be re-signing him. Smith says goodbye and .
While his Twitter fingers sparked wild speculation, there's no deal finalized just yet and Hooker later shared that he'll have "" soon. Keep an eye out for some more ink flowing in the coming days.