This week from the Eagles and College Hoops
March 25, 2021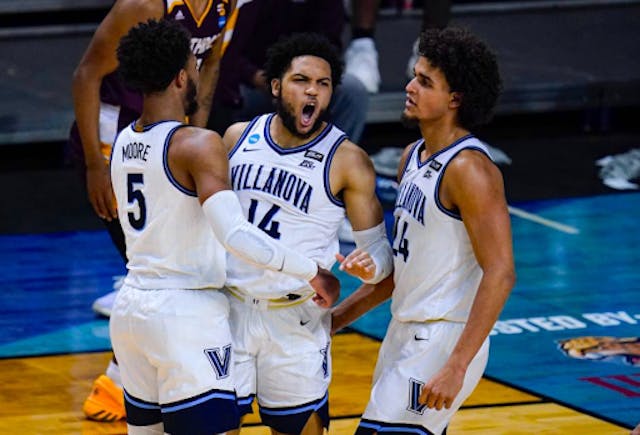 Source: Villanova MBB/Twitter.com
🏈Eagles: The Eagles (QB) Joe Flacco to a one-year, guaranteed $3.5 million contract on Tuesday. We know what you're thinking: WTF? Yes, 36-year-old Flacco won a Super Bowl in 2012. But...he also went 0-4 in the games he started last season. Yikes.
🎓🏀WBB: The Drexel Dragons lost in the first round of the NCAA Tournament on Monday, to a rock-solid Georgia Bulldogs team. Senior guard Hannah Nihill was the lone Dragon to score in the double-digits, draining 22 points for the squad. Her career might've ended this week, but at least she went down scoring.
MBB: After cruising through the first two rounds of the tournament, the No. 5 Villanova Wildcats will have to battle the No. 1 Baylor Bears in the Sweet 16 on Saturday at 5:15 p.m. ET.
The Bears, led by Big 12 Defensive Player of the Year Davion Mitchell, are best-in-class three-point shooters, and many have them picked to go all the way. Once again, the world is betting against the 'Cats, but they're thriving as the under...cats.