Dwight Powell had a breakout 25-point, nine-rebound game on Saturday
April 26, 2021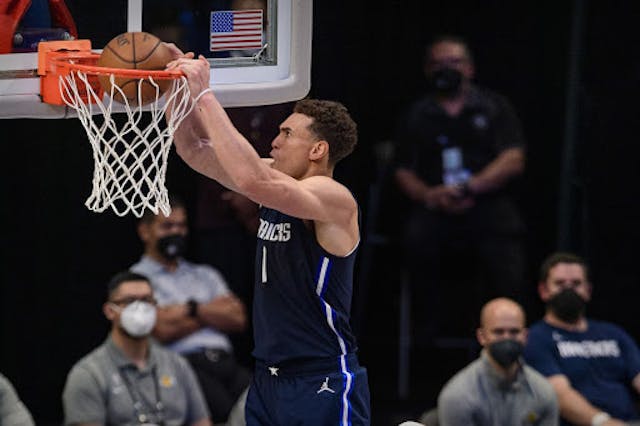 Source: Jerome Miron/USA TODAY Sports
🏀Mavericks: Dwight Powell had a breakout 25-point, nine-rebound game on Saturday, leading the Mavs to a big 108–93 win over the LeBron-less LA Lakers. It was the Mavs' third straight W and second against the Lakers, helping currently sixth place Dallas pick up some crucial ground on fifth place LA in the .
🏒Stars: The Stars finally picked up an overtime (OT) win, and it was a big one. Their 2–1 OT win over the Detroit Red Wings on Saturday kept the Stars' alive heading into the final two weeks of the regular season. They'll need to carry that momentum into tonight's 7:30 p.m. ET/6:30 p.m. CT tilt with the Central Division-leading Carolina Hurricanes.
⚾️Rangers: The Rangers had a rough weekend on the road, dropping all three games of their series with the Chicago White Sox. And there's more bad news where that came from: first baseman Ronald Guzmán is officially after suffering a meniscus tear back on April 12th. Here's to a smooth recovery.
New week, new Rangers, right? They'll look to turn things around against Shohei Ohtani and the LA Angels in the first of a three-game series tonight at 8:05 p.m. ET/7:05 p.m. CT.