Sports Quick Hits: October 6th, 2021
October 06, 2021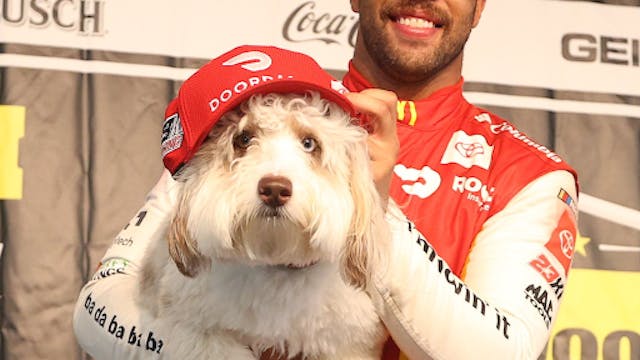 Source: NASCAR on NBC/Twitter
🏁NASCAR: With his win at the YellaWood 500 on Monday, Bubba Wallace became the second Black driver — after Wendell Scott in 1963 — to win a NASCAR Cup Series race. And to celebrate the historic moment, Wallace had his , join him for pictures. S'cute.
🏀NBA: Preseason is underway — shoutout to the Toronto Raptors, who finally made it home after 19 months and won their first game — but the Brooklyn Nets are without a key player to start. The unvaccinated Kyrie Irving can't practice with the team due to and if he doesn't smarten up.
Despite that, the annual predicts the Nets will win the championship, and Irving's teammate Kevin Durant is already a favorite for the real MVP.
🏈NFL: Jacksonville Jaguars new head coach Urban Meyer is in trouble. After losing again on Sunday, Meyer was caught on video getting disgustingly close with a woman who is not his wife in a bar.