The GIST: Rajon Rondo will likely sign with the Lakers today for his second stint with the Purple and Gold, becoming the fifth former Laker to return this offseason. What can we say; LA's the place to be.
August 30, 2021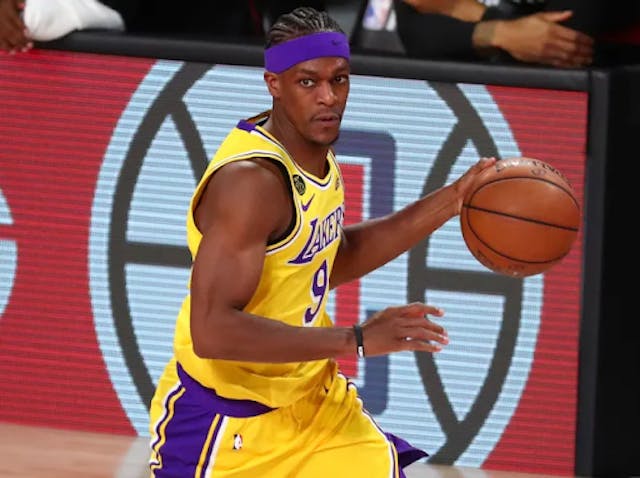 Source: Kim Klement/USA Today Sports
⚾️MLB: The Angels didn't play a game yesterday and the Dodgers basically didn't show up for theirs, losing 5–0 to the Colorado Rockies. But at least the loss was entertaining: center fielder Cody Bellinger pulled off and third baseman Justin Turner for the first time in his MLB career.
🏀Sparks: The Sparks are on the outside looking in. Saturday's defeat at the hands of the league-leading Connecticut Sun marked three straight losses for LA, who still sit 10th in the standings (top eight make the playoffs). With just six regular season games remaining, it's .
🎓🏈Box scores: UCLA football won their on Saturday, defeating Hawaii 44–10. However, the Rams and Chargers both dropped their preseason finales, losing 17–12 to the Denver Broncos and 27–0 to the Seattle Seahawks, respectively.