The GIST: The Bruins are on pause 'til Wednesday due to COVID-19 protocols, but there's plenty of news (including wild rumors) to keep us busy here in the Hub.
March 22, 2021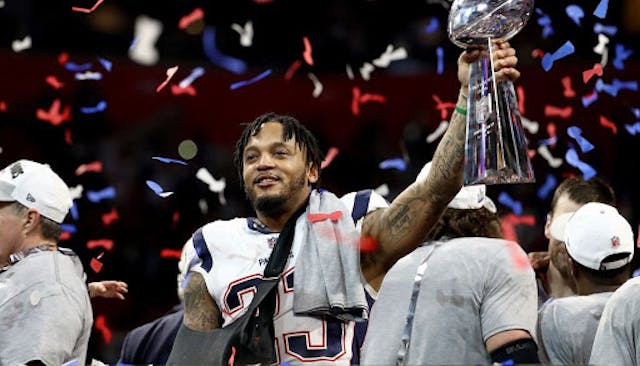 Source: Getty Images
🏈Patriots: The NFL free agency period has been open for less than a week, but the Pats have already spent owner Robert Kraft did when he bought the team in 1994. Talk about .
The trend continued late last week, when they re-signed two-time Super Bowl champ and multi-year captain, center David Andrews to a four-year deal. Money well spent.
🏒College hockey: As mentioned, the Northeastern women came up just short in their , losing Saturday night's NCAA women's ice hockey championship in a 2–1 overtime battle with Wisconsin. We can't wait to see the Huskies back on the ice next season.
BU also scored an at-large bid and will compete as the No. 3 seed...in the same region as B.C. Cross your fingers for two first round wins and clear your schedule for a potential rivalry matchup on Sunday at 5:30 p.m. ET.