NFL Week 11: Get knocked down, but get up again
November 18, 2022
Trust your gut and trust the process.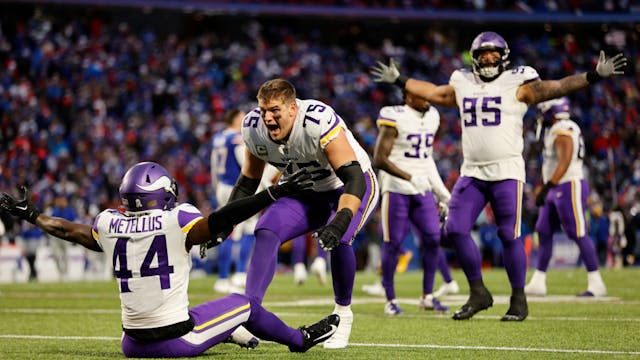 It's a new week, but I'm still buzzing about last Sunday's Minnesota Vikings vs. Buffalo Bills thriller, or as LeBron James called it, the .
With under two minutes left in the third quarter, the Bills had a 27–10 lead and a stunningly high of winning the game.
The Bills, formerly a top pick by fans and experts alike to win the Super Bowl, have now lost two straight and sit third in the AFC East. Pain.
And honestly, I can relate, as I've gone two weeks in a row with a on my picks, finishing 1–2 in both Week 9 and Week 10.
So, much like I hope Allen and the Bills do, I'm going to cool my jets and reset my strategy. Because if the Bills-Vikings game was any reminder, even when a bet seems like a sure thing, anything can happen in the world of sports.
Fortunately, FanDuel has a multitude of to help manage your sports betting experience.
Tools like deposit and wager limits, time limits and, my personal favorite, a handy timeout tool that allows me to for the week and log back in only after my timeout has ended.
So this week, I'll just be hanging out in and enjoying NFL Sunday the good old-fashioned way, by hoping everyone has fun.