June 14, 2021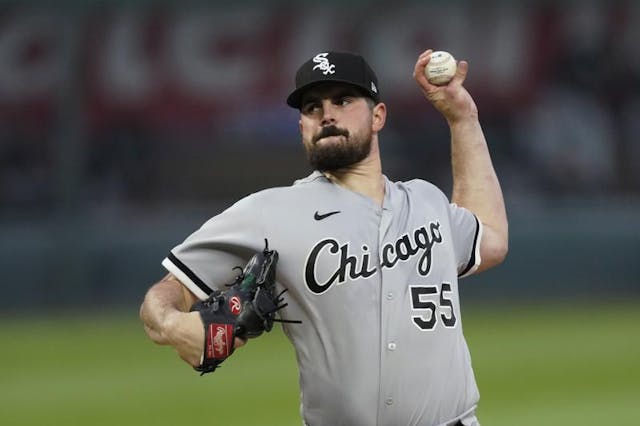 Source: Charlie Riedel/AP Photo
⚾️MLB: White Sox pitcher Carlos Rodón held a no-hitter (which would have been his ) for nearly sevening innings against the Detroit Tigers, until Tiger Eric Haase landed one deep in left field to halt Rodón's momentum. Still, the Sox walked away with the and the series sweep. Bring out the brooms.
The Cubs also earned a sweep of their own, sending the St. Louis Cardinals packing after last night's win.
🏀Sky: The Sky won their second game in a row against the Indiana Fever on Saturday 83–79. The victory marked Candace Parker's second game back from her ankle injury, and she showed just , earning her first double-double this season with 20 points and 14 rebounds. Queen.
In other major news, the Sky point guard Shyla Heal, whom the Sky drafted No. 8 overall this year, to the Dallas Wings in exchange for Dana Evans. Heal has so far, and the trade allows Chicago to repurpose her salary.
Since Evans was acquired last week, she's already seen the court in both games against the Fever, scoring nine points on Wednesday and five on Saturday. Wishing the best for Heal, but pumped to have Evans in Chicagoland!
🎓⚾️Notre Dame: After dropping Game 1 of their Super Regional playoff to the Mississippi State Bulldogs on Saturday, the Fighting Irish baseball team came firing back with a 9–1 win last night to force a deciding Game 3 tonight at 7 p.m. ET/6 p.m. CT. Not, not nervous.