The GIST: Sure, there's a major storm heading our way, but nothing can rain on our parade because Patriots training camp is less than three weeks away. Let the countdown begin.
July 08, 2021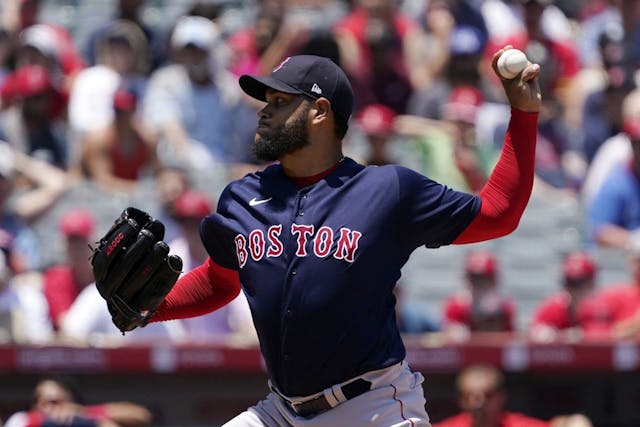 Source: Mark J. Terrill/AP Photo
⚾️Red Sox: Despite a late comeback push, the Sox ended their California road trip on a not-so-sunny note, falling 5–4 to the LA Angels yesterday. Luckily, the BoSox are headed back to Fenway for their final series before the All-Star break, taking on the Philadelphia Phillies tomorrow at 7:10 p.m. ET. There's no place like home.
🏈Patriots: Newly drafted quarterback Mac Jones with the Pats on Tuesday, but 2019 pick N'Keal Harry is having commitment issues. This week, Harry's agent shared that the wide receiver has after two disappointing seasons in New England. TBH, a fresh start would be great for both parties. In Bill we trust.