This Week from the Cowboys, Mavericks, and Rangers.
February 08, 2021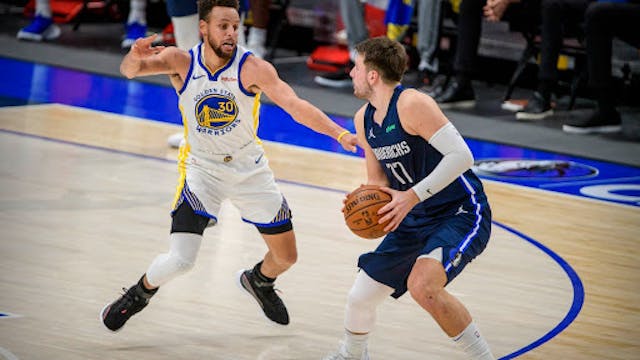 Source: USA TODAY Sports
🏈Cowboys: Although the Cowboys weren't competing, they still made headlines on Super Bowl Sunday thanks to the ongoing contract negotiations () with QB Dak Prescott. In addition to a surgery immediately following his season-ending injury, it turns out Prescott underwent two months later to strengthen his ankle.
🏀Mavericks: Luka Doncic tied his career-high of 42 points to lift the Mavs to a much-needed 134–132 win over the Golden State Warriors on Saturday. We knew we'd be in for a treat with Luka and Steph Curry going head-to-head, and they did not disappoint. Luckily, Luka and carried his team to the nail-biter win.
⚾️Rangers: The Rangers traded two-time All-Star and beloved shortstop Elvis Andrus to the Oakland Athletics on Saturday. In return, the Rangers received outfielder Khris "" Davis. We're sad to see Elvis go, but …if Davis is on the Rangers, he can't hit home runs against the Rangers.
In other Rangers news, we're obsessed with of a 74-year-old Dallas man who just wanted to play catch, and ended up doing so at Globe Life Park. So special.