MLB moves All-Star Game to Colorado
April 08, 2021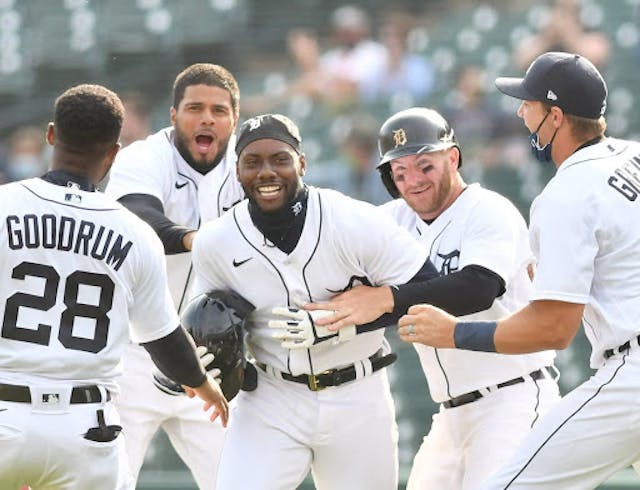 Source: Robin Buckson/Detroit News
⚾️MLB: The MLB announced a for their All-Star Game, and if he keeps things up, we could see Detroit Tigers rookie Akil Baddoo in action in Colorado. After homering on the first pitch of his first MLB at-bat last week, Baddoo followed it up with a grand slam in his second career game and a single in his third.
🏈NFL: Two of the 22 women suing Houston Texans quarterback Deshaun Watson identified themselves this week. Ashley Solis described the negative effects Watson's sexual harassment has had on her mental health and professional life, while Lauren Baxley called him "nothing more than a predator with power."
🏀College basketball: While the women's March Madness tourney was setting , there were some big coaching moves on the men's side. On Monday, North Carolina hired Hubert Davis, the program's first Black head coach. Davis was an assistant to his predecessor, Roy Williams. Big shoes to fill.
As for firings, coach Sean Miller is out at Arizona. The school was part of the into college basketball and, in December 2020, the men's team self-imposed a ban due to the ongoing investigation.