UCLA Gymnastics, Lakers, Sparks, Rams
April 15, 2021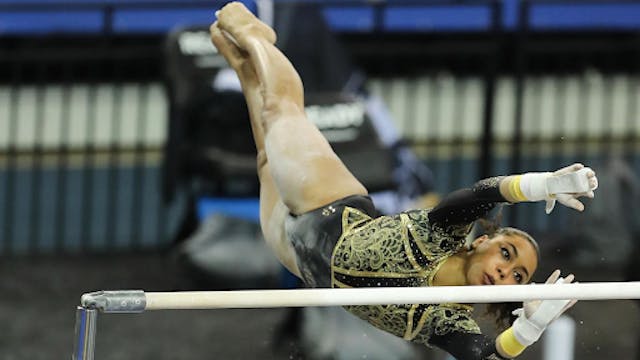 Source: Rand Bleimeister via UCLA Gymnastics
🎓🤸‍♀️Gymnastics: For the first time since 2006, UCLA didn't qualify to NCAA Championships, but three gymnasts will represent the Bruins at nationals. Nia Dennis, Margzetta Frazier and Chae Campbell will compete for individual titles in tomorrow's 6 p.m. ET/3 p.m. PT semifinal.
Dennis and Frazier are competing on vault and uneven bars, respectively, so we won't see either of their floor routines. Bummer.
🏀Basketball: Limited fans are back for tonight's edition of the Lakers' historic rivalry with the Boston Celtics. However, the talk of the town isn't about seeing the defending champs in person, but instead Staples Center's . Who approved this?
🏈NFL: The Rams aren't in season, but defensive tackle Aaron Donald is in the news. A criminal complaint was filed against him yesterday for . Stay tuned.