July 08, 2021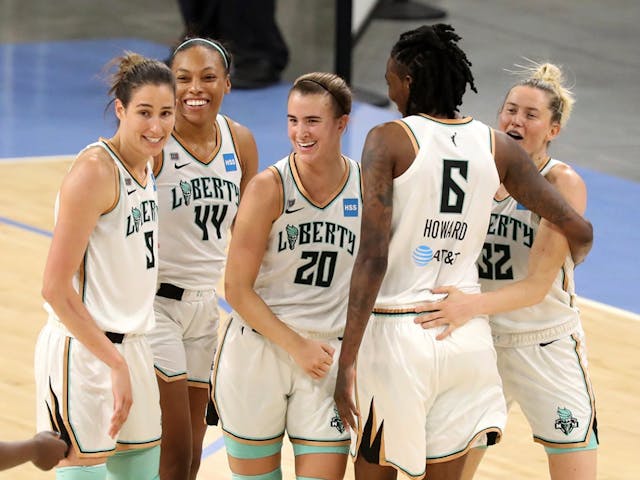 Source: Eileen Mesalar/AP Photo
⚾️Yankees: After the Yankees crushed the Seattle Mariners on Tuesday (thanks, in part, to Giancarlo Stanton's ), the Mariners made last night's game a little more interesting.
The Yanks started hot, outscoring the M's 5–1 over the first two innings. Their offense quieted down after that, and Mariner Tom Murphy made it a one-run game with his own three-run homer in the sixth.
⚾️Mets: The Mets couldn't get their bats moving in yesterday's 5–0 loss to the Milwaukee Brewers. That said, they still took the series 2-1. Two outta three .
🎥What to watch:
⚽️Gotham FC, with 3 wins, 3 draws and 1 loss, is in for a tough match against the 5-0-3 Portland Thorns on Sunday at 3 p.m. ET, especially with Gotham's Carli Lloyd and goalkeeper Kailen Sheridan with Team Canada.