June 17, 2021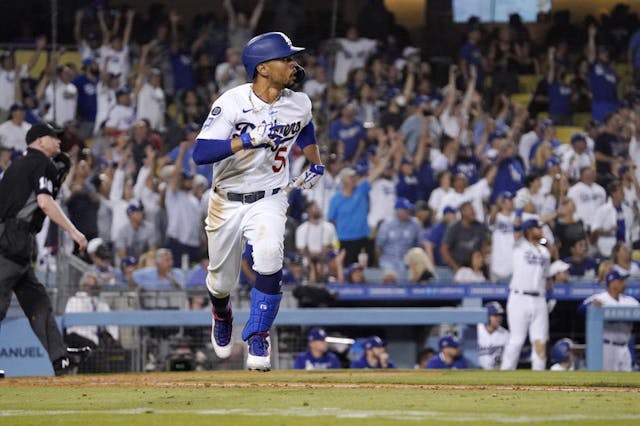 Source: Mark J. Terrill/AP Photo
🏀Clippers: While we're still in shock that Kawhi Leonard is out indefinitely with a sprained knee, the Clips took it in stride. In Kawhi's absence, Paul George posted a huge and Reggie Jackson in the Clips' 119–111 Game 5 victory over the Utah Jazz last night. Playoff P and Mr. June, coming through.
Although Utah drained 17 (!!!) three-pointers in the first half, the Clips weathered the storm and came out strong after halftime. Fired up.
And hey, here's hoping tomorrow night's full capacity crowd will buoy the Clips to their first conference finals appearance ever. Staples Center, make some noise.
⚾️MLB: The energy from definitely boosted the Dodgers to a 5–3 win over the Philadelphia Phillies on Tuesday, but the Chavez Ravine faithful couldn't lift the defending champs to a series sweep yesterday. Can't win 'em all.
🏀Sparks: Even with the Ogwumike (pronounced oh-gwoo-MIH-kay) sisters out due to injuries and Te'a Cooper serving a , the Sparks still beat the Phoenix Mercury . Let's make it two straight against Phoenix tomorrow at 10:30 p.m. ET/7:30 p.m. PT.