Celtics fell 125–104 to Terry Rozier and his Charlotte Hornets.
April 26, 2021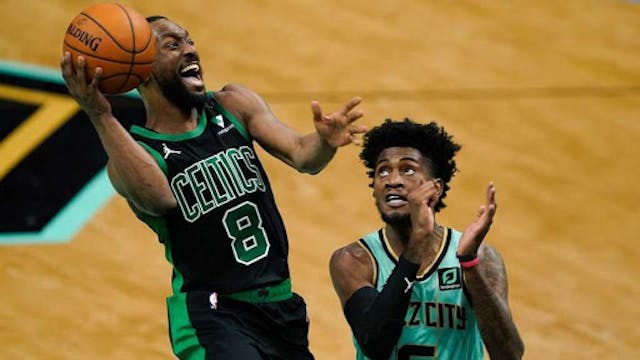 Source: Chris Carlson/AP Photo
🏀Celtics: It just wasn't the Celtics weekend, but don't worry, it could still be our year. On Friday, former Celtic Kyrie Irving and the Brooklyn Nets defeated the C's 109–104. And last night, the Celtics fell 125–104 to another familiar face, and his Charlotte Hornets. Damn.
🏒Bruins: The B's also had back-to-back losses this weekend, including yesterday's heartbreaking 1–0 loss to the East Division-leading Pittsburgh Penguins. They'll get another shot at the Penguins tomorrow night at 7 p.m. ET, as the Bruins look to secure their spot in the playoffs. It's go time.
⚾️Red Sox: The Sox pulled out the lone Sunday win for Beantown, beating the Seattle Mariners 5–3 yesterday. J.D. Martinez went two-for-three at bat and is now tied with teammate Xander Bogaerts for a 30 hits this season. Talk about a dynamic duo. Next up, the Sox head to Queens for a two-game series with the NL East's top team: the NY Mets.
First pitch is tomorrow at 7:10 p.m ET, but Wednesday's 6:40 p.m. ET matchup is the one to watch. The Red Sox will bring the to face Mets ace Jacob deGrom, who has the league's best . We're in for a treat.