May 20, 2021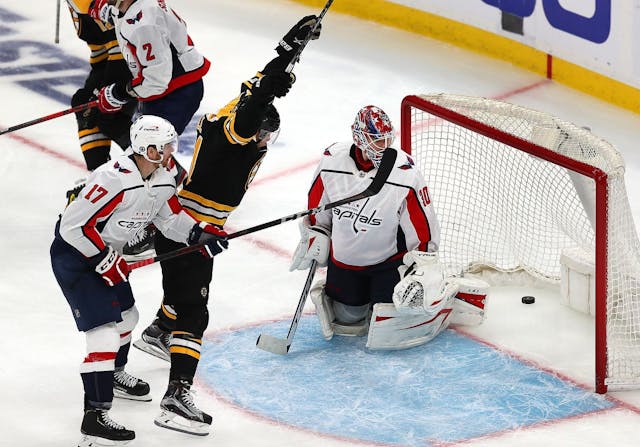 Source: John Tlumacki/Globe Staff
🏒Bruins: More hockey, more stress life. Craig Smith was the hero in yet another overtime (OT) battle between the Bruins and the Washington Capitals last night, to lift the B's to a 3–2 double OT win and a 2-1 series lead as they head into Game 4 tomorrow at 6:30 p.m. ET.
🏀Celtics: Stop us if you've heard this before, but Jayson Tatum is clutch. The 23-year-old notched his third 50-point game in the last six weeks, lifting the C's to a 118–100 play-in win over the Washington Wizards on Tuesday. With the win, Boston secured the Eastern Conference's No. 7 seed and their seventh consecutive playoff appearance. HYFR.
⚾️Red Sox: The Sox were embarrassed in Tuesday's 8–0 loss to the Toronto Blue Jays and , scoring five runs in the first inning alone en route to a 7–3 payback win over the Blue Jays last night.
Tonight's 7:37 p.m. ET game will decide the series before the Sox head to Philadelphia for a three-game weekend series with the Phillies. Let's hope it's always sunny for the Sox.