July 08, 2021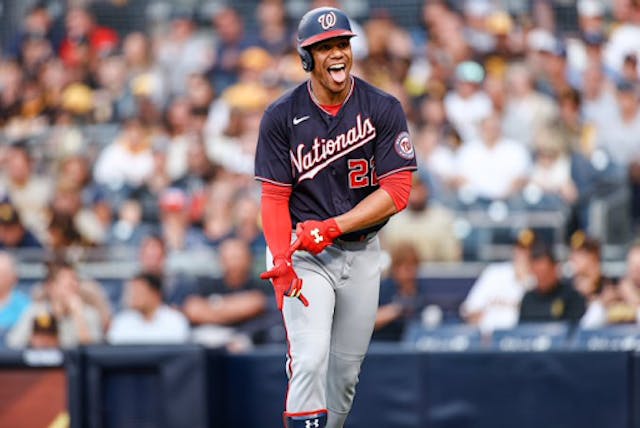 Source: Nationals/Twitter
⚾️Nationals: While we were on tropical storm watch, the Nationals enjoyed much nicer conditions in California. Right fielder Juan Soto got the party started early with a three-run homer in the first inning en route to the Nats' 15–5 win over the San Diego Padres last night. Our boys will go for the much-needed series win tonight at 9:10 p.m. ET.
📺What to watch:
🏀The Mystics hope to snap their four-game losing streak when they take on the Chicago Sky on Saturday at 8 p.m. ET. Let's head into the month-long Olympic break on a high note.
⚽️The Spirit — who won't have an Olympic break — will return to the pitch on Saturday at 7 p.m. ET to take on the always-formidable North Carolina Courage.