August 16, 2021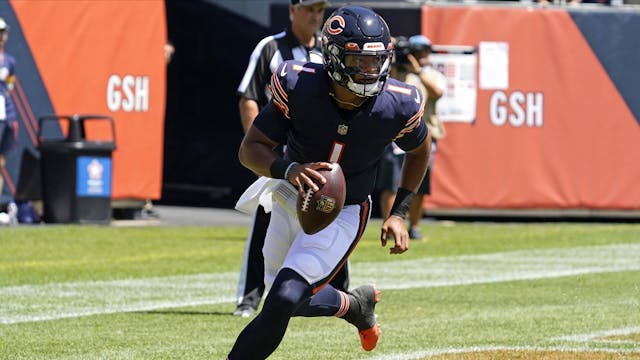 Source: Nam Y. Huh/AP Photo
🏈Bears: The Bears are back, baby! The aforementioned Justin Fields — like, , good — as he led the Monsters of the Midway to a 20–13 win over the Miami Dolphins on Saturday. .
With two big-name veteran QBs on the roster, the Bears tried to tease us with the prospect of a three-way QB showdown. But after watching Fields following Andy Dalton's poor play, we're confident Dalton and Nick Foles will be riding the bench.
🏀Sky: Hot off their gritty win over the Seattle Storm, the Sky host the Dallas Wings tomorrow at 8 p.m. ET/7 p.m. CT. Our gals have for the second half of the season, and after next week's road trip, the last four games before the playoffs will be in sweet home Chicago.
⚾️MLB: As the White Sox after their , the Cubs rode the Hot Mess Express to their 11th straight loss.
The Sox are still atop the American League Central, but they'll need to tighten up with a . And as for the Cubs...it might be time to .