The GIST: On this week's suspenseful episode of Cowboys QB Dak Prescott's contract negotiations, a 'Boys legend weighs in. Where's Reality Steve when you need him?
February 04, 2021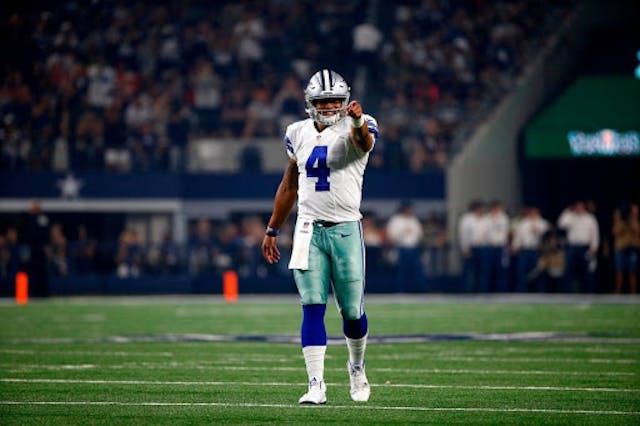 Source: Fort Worth Star-Telegram
🏈Cowboys: With two Super Bowl titles to his name, former Cowboys coach Jimmy Johnson knows a thing or two about winning, and he thinks the Cowboys need Dak Prescott to do it. Johnson was crystal clear about his take on the ongoing negotiations, "they need to get him signed." You heard the man.
🏀Mavericks: The Mavericks finally snapped their losing streak in a hard-fought 122–116 win over the Atlanta Hawks last night, with Luka Doncic posting his 11th of the season. Just another day at the office.
Let's see if the Mavs can string together two consecutive wins when they take on the Golden State Warriors tonight at 7:30 p.m. ET/6:30 p.m. CT. We know we'll be in for with Steph Curry and Luka facing off.