Washington D.C.: Westbrook suffers ankle injury in Game 2 for Wizards
May 27, 2021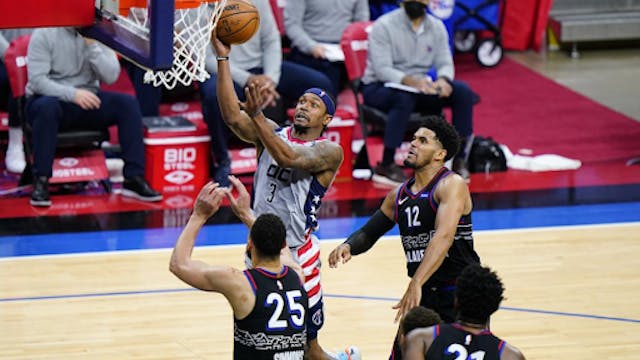 Source: Matt Slocum/AP Photo
🏀Wizards: Bradley Beal scored 33 points, but the Wizards were outplayed by the Philadelphia 76ers in yesterday's 120–95 Game 2 loss to go down 0-2 in the series. Russell Westbrook scored just 10 points before leaving in the fourth quarter with an ankle injury. Uh oh.
🥎Softball: JMU and Virginia Tech softball (both unseeded) will aim for upsets in the best-of-three Super Regionals. JMU pitcher Odicci Alexander and the Dukes will carry their 27 game win streak (!!!) into tomorrow's 9 p.m. ET matchup with No. 8 Missouri, while pitcher Keely Rochard and the Hokies face the defending champs UCLA tonight at 9:30 p.m. ET. .
🏀Mystics: Amidst the fervor of Leilani Mitchell making her second Australian Olympic team (the behind the U.S.) and Tina Charles posting her , we're reminded that some things are bigger than ball.
⚽Spirit: The Spirit nabbed a chippy win over the Houston Dash last night with goals from the Ashleys ( and ). First regular season win in the books!