The GIST: The Seahawks landed the NFC's No. 3 seed and will host their division rival, the LA Rams, in the wild card round on Saturday. Bring on the playoffs!
January 04, 2021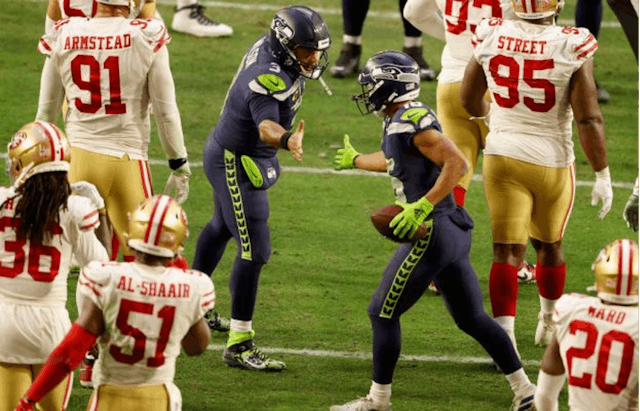 SOURCE: CHRISTIAN PETERSEN/GETTY IMAGES
🏈Seahawks: WRs DK Metcalf and Tyler Lockett broke franchise records in yesterday's win over the San Francisco 49ers. What, like it's hard? However, the offense as a whole was lackluster most of the game. Like procrastinating students cramming for finals, the Seahawks suddenly woke up in the fourth quarter to grind out the victory.
While the win was ultimately meaningless for playoff seeding, the Seahawks' offense needs to shape up for the postseason. It's go time.
🏀College basketball: On the hardwood, the No. 1 Gonzaga men continued their winning ways to remain undefeated, taking down the San Francisco Dons Saturday night. But our attention's on the No. 23 Gonzaga women to maintain their stifling defensive ways against the Pacific Tigers tonight at 9 p.m. ET/6 p.m. PT. Just keep winning.