June 03, 2021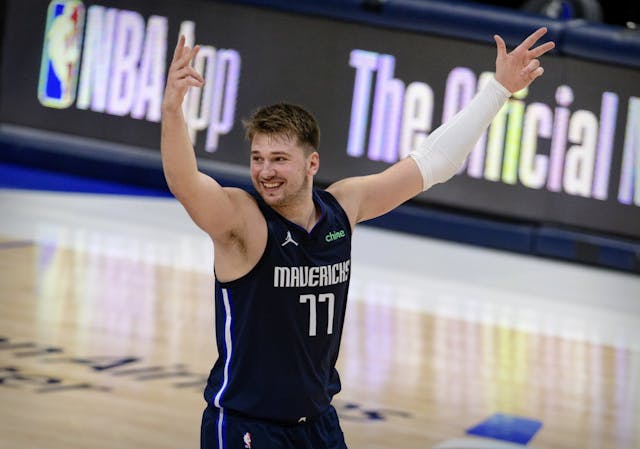 Source: Hoop Central/Twitter
🏀Mavericks: Luka Doncic's neck looked just fine yesterday as he scored 19 points in the first quarter alone, lifting the Mavs to a 105-100 win over the LA Clippers and a 3-2 series lead. Dallas can claim their first playoff series win since 2011 and punch their ticket to the Western Conference semis with a home court victory in tomorrow's Game 6. Let's get loud, Mavs nation.
⚾️Rangers: The Rangers are taking L's left and right. Not only did they fall 6–3 to the Colorado Rockies yesterday, they were also after the Internet noticed Texas is the only MLB team that isn't hosting a Pride Night this June. Never too late to add it to the calendar…
🏀Wings: After dropping a few down-to-the-wire battles, the Wings picked up win number two on Tuesday with a convincing 79–69 victory over the LA Sparks. Next up, they'll face the Seattle Storm tomorrow at 10 p.m. ET/9 p.m. CT, the first of two straight games vs. the defending champs.
And they'll be without 2021 No. 13 draft pick Dana Evans, who was traded to the Chicago Sky yesterday. Wishing Evans the best of luck in ChiTown.